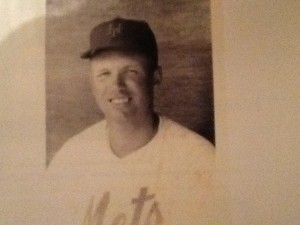 This ex-Met infielder appeared in 39 major league games with the team and logged in 55 total plate appearances. He scored one run, had two hits, and knocked in two runs.
Despite his brief stay in the majors, he managed to appear in 17 games at third base, nine games at shortstop, and three games at second. He was plucked out of the Red Sox organization as a Rule 5 draft pick by the Mets in their 1962 season.
What makes him even more interesting is that he is the last player to bat in the Polo Grounds (hitting into a game-ending double play).