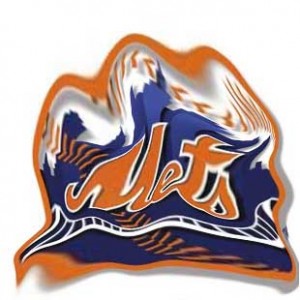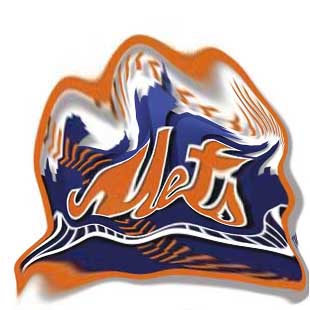 Regression to the mean can be a cruel thing. Maybe that's why it's called "mean." The Mets seem to be running full-speed, headlong in that direction.
Since busting out 4-0 against Atlanta and Washington, Terry Collins's crew has gone a definition-of-mediocre 18-20. Much as I hate to say it, perhaps the preseason prognosticators were right: weak starting pitching, a not-improved bullpen and a spotty offense have conspired to dim the hopes and slight bravado of the early going. No one is immune. Even the magnificent Johan Santana has fallen prey to the whimsy of .500. To quote my friend Jason Fry of Faith and Fear in Flushing, "You can't blow a four-run lead against the Pirates." Yes, these guys have a lot of that indescribable whatever, variously called "grit," "heart," "hunger," or my personal favorite, "resilience." They are also very, very young. In their eagerness, they are prone to young player-type mistakes. Kirk Nieuwenhuis doesn't yell loud enough to stave off Mike Baxter and Pittsburgh's eventual winning run is birthed. Lucas Duda only sticks a hand up and only barely avoids Nieuwenhuis barreling into him. Daniel Murphy double-clutches and gets one out instead of a crucial DP. An overamped Mike Nickeas tosses one into centerfield on a steal attempt. Ike Davis continues to swing at pitches three feet out of the strike zone.
Collins has done a better-than-expected job of keeping all the pieces mostly together, but injuries and ineffectiveness are taking their toll and of course, talent tells more often than not. Save for Santana, R.A. Dickey and the phenomenal David Wright, the Mets don't have much of it. Some of their more promising parts – Josh Thole and Ruben Tejada — are on the shelf right now and quite frankly, one wouldn't think their absence would have such an impact. It's not like they're missing Johnny Bench and Dave Concepcion. And yes, their most promising parts are ripening in the wilds of Buffalo, Binghamton and points south. I'm generally a patient man, but right now, I wish they had a hothouse to speed the process. It may be time to chalk up 2012 as a "growth year," be happy with the strides that have been made and take our lumps for the next 120 games. I had thought this year could be 1984. I was off by a year, it seems.
I just wish they could have made it past Memorial Day before this came clear.