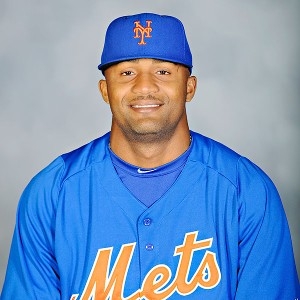 If you find yourself clamoring for Frank Francisco and Jon Rauch these days, that may be a tell-tale sign that your faith in the Mets' bullpen is waning.
After competing for most of the series vs. Philadelphia, it was once again the bullpen that let down the Mets this week as they let two close, winnable games get away from them. While whipping boy Manny Acosta has been mercifully designated for assignment, the Mets still have major holes in their bullpen, leaving many Mets fans wondering if any reinforcements are on the way.
For the Mets, they have to look no further than Buffalo to bring up a pitcher to help resuscitate a struggling bunch.
All they have to do is make the call and Elvin Ramirez can be here in a New York minute.
For those unaware of who Ramirez is (and you should know who he is if you read David Groveman's fine columns), he is a hard-throwing righty who is flat out dominating Buffalo right now (after previously dominating Binghamton). In 11 appearances for the Bisons, Ramirez has yet to allow a run in 14.2 innings pitched while only allowing five hits and one walk. Ramirez also has amassed a stunning 19 strikeouts in this stretch. Yes, you read correctly, that's a 19-1 strikeout to walk ratio!
Again, what are the Mets waiting for?
Ramirez has toiled in the Mets' minor league system for almost six years. He was good enough to be selected in the Rule 5 Draft last year by the Nationals, although never making an appearance with them due to lingering shoulder issues. As a result, he was shipped back to the Mets. All he has done is marvel scouts in the process with his above-average fastball and nasty slider and changeup.
As you can deduce from this logic, he'd make for an excellent closer someday. So, why not waste any more time than we have to, considering the well-documented troubles of the Mets' leaky bullpen. Plus, if Ramirez succeeds (and many people believe he will) then perhaps you wouldn't have to risk putting the mending Jenrry Mejia in the bullpen, where most people don't think he belongs.
The Mets should be all about the now and what's being employed right now isn't working. In case you didn't know, the Mets are dead last in the majors in bullpen ERA (5.45), BAA (.279) while coming in at 29 in WHIP (1.51).
Just look around the majors and look at some unsuspecting names being crucial to their teams' success in the bullpen. Take a gander at the way Ernesto Frieri is plugging up the Angels' bullpen. Heck, even ex-Met Dale Thayer was pitching important innings in San Diego until recently hitting a wall.
What the Mets need right now is jolt in the arm and some electricity injected into a fledgling relief corps, and Ramirez' call up would accomplish that in spades.
Since the Mets are exceeding expectations, they can't let a good start to the season dissipate and if the Mets don't upgrade the bullpen soon the season could turn south real quick. As they say, strike while the iron is hot.
If the Mets are hesitant to call up Ramirez for some bizarre reason or any of the young guns, than perhaps they can look to the trade market to cure what ails them. Reports are out there that the Royals' Jonathan Broxton may be available.
However, trading for a guy like Broxton shouldn't be necessary if the Mets just did the right thing, and that is finally giving Ramirez the call.
Follow me on Twitter @Stacdemon