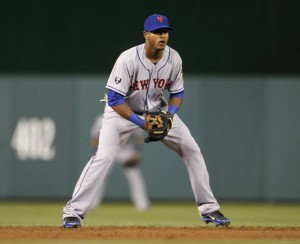 By the time you read this, the Mets will be taking on the Washington Nationals on getaway day (6/7). For me, the Mets can't get away quick enough. This dispiriting series has been filled with mopey, dopey play and hard-fought comebacks in spite of themselves. This set in DC has reminded me of nothing less than the entire month of September, 2007. You probably remember. That was when the Mets had the division all but locked up. The magic number was whittled down to five. They were seven games up on the Phillies, with seventeen to play. The Mets would have none of it. They did all they could to hand the crown to anyone who would take it. The magic number got no smaller. In fact, Nationals Park was the setting for more than a few of the highjinks that blighted month. It was a series filled with boneheadedness: outfielders throwing to the wrong base, a third baseman making a throw when he had a force right in front of him, inopportune wild pitches and hit batsmen, walked pitchers.
Sound familiar?
Perhaps Jordany Valdespin can be forgiven for his two gaffes on Tuesday night . Shortstop is not his natural position. He's been working on it in the minors, but he has not ever been what you'd call "smooth" over there. Perhaps. Daniel Murphy continues to be a work-in-progress at second. That'll probably be what they carve on his tombstone. We've been hearing about his being a "work-in-progress" for three years. Yes, I know he's battled back from some major, major injuries. Yes, I know his natural position is third base and by now, he's really a DH. Yes, I know his bat is too valuable to not have him in the lineup. At some point, the "work-in-progress" has to show some actual…y'know…progress. Murph continues to be in the wrong place, lift his glove too soon and scale baseballs off his knee into right field. I love him as a player, but watching him afield the last couple of days has made my ears bleed. My wife is getting tired of me moaning "Come on! Catch the damn ball, Murph!" at the TV.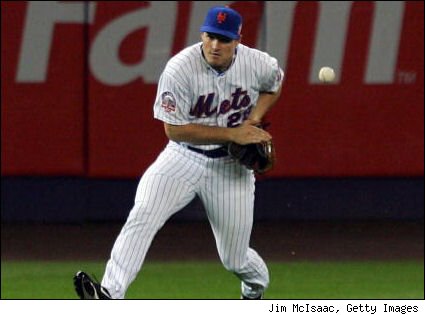 If the Mets are to go anywhere this year – still a giddy prospect, even at this late date – they need better defense in the middle of the infield. How's that for the understatement of the year? There were many complaints about the bullpen on Tuesday night, and well-deserved. But the 'pen would have looked a lot healthier if Valdespin and Murphy could have turned a key double-play or simply hung onto a grounder.
Oh, and by the way…The starting DP combo this afternoon? Valdespin and Murphy. Something's gotta give.
Follow me on Twitter @CharlieHangley