Editor's note: The following press release was written by Tim Heiman.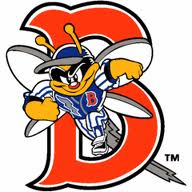 BINGHAMTON,NY – The Binghamton Mets and New York Mets today announced a four-year extension of their Player Development Contract, securing the B-Mets as NewYork's Double-A affiliate through the 2016 season. The Binghamton Mets have been affiliated with New York for the past 21 seasons.
"We are pleased to continue our affiliation agreement with the New York Mets and as this season draws to a close, we look forward to our 22nd year as a New York Mets affiliate in 2013," said team owner Mike Urda.
Founded in 1992, after the New York Mets moved the Williamsport Bills to the Southern Tier, the Binghamton Mets have been a proud affiliate since day one. In their 21-year history they have garnered two Eastern League titles and produced a long list of notable alumni.
The Binghamton Mets open their 2013 home schedule against the New Hampshire FisherCats on Thursday, April 11 at 6:35 PM.