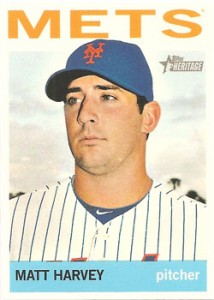 When it comes to major league baseball, there are no demigods anymore. The hulking, spectral players of the past – the immortals whose tales were told down through the ages – exist only in fading memory and faulty story. Your intrepid columnist heard them from his Dad. He was there when Babe Ruth said his final goodbye at Yankee Stadium. He cheered — then all-too-quickly mourned — Lou Gehrig. He was stirred by the grace of Joe DiMaggio, awed by the raw talent of Mickey Mantle, impressed by the acumen of Casey Stengel. As a Yankee fan of the time, he was surprisingly not Yankee-centric. He was a font of information about the dimensions of the Polo Grounds, the nuances of Tiger Stadium, the lineup construction of the 1948 Indians and 1950 Phillies. When Casey was unceremoniously cashiered by the Yankees, my Dad followed him over to the NL and became a Mets expert, while also specializing in NL sluggers. As a very young child, the columnist heard about a very young Tom Seaver, yes, but also learned names like Willie McCovey, Hank Aaron, Dick Allen and Willie Mays.
It was on this bedrock that fandom took hold. I had always held major league ballplayers in awe, even long past the age when such a tack becomes foolhardy. My own versions of my father's tales involved Darryl Strawberry, Dwight Gooden, Glenn Davis, the Astrodome and the 1985 Royals. Even up to now, I would look for that ephemeral something-or-other that would turn a very, very good player into a legend. Matt Harvey is on the cusp of earning that designation. He's very close to already being in my very own Hall of Merit. My Dad would have loved to see him pitch.
But not last night (7/8).
Harvey looked decidedly ordinary, utilizing 50 pitches to get through the first two innings – including an 8-pitch strikeout of his opposite number Tim Lincecum, which had started with an 0-2 count. Harvey could not put anybody away during the first five innings I was paying attention. The parade was all too familiar. Jerry Koosman, Ron Darling, Al Leiter, John Franco, John Maine, Mike Pelfrey… All would get ahead of a hitter, then nibble at the corners, have too many good pitches spoiled as fouls and run their pitch counts too high too quickly. Matt Harvey hadn't done that yet. Harvey's game is built on stuff and economy: he uses high quality pitches to quickly dispatch opposing batters, such that he has been able to last into the late innings of most games. (For all his labors last night, he got into the seventh again, but that was more by managerial hijinks than economy of effort.)
But not last night. The guy is human after all. Whodathunkit?
Follow me on Twitter @CharlieHangley