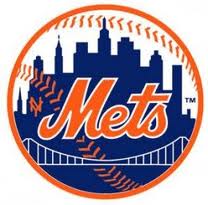 The Mets defeated the Marlins 4-2 on Tuesday at Marlins Park. It took 10 innings, but the Amazins' pulled it off. Here are four things we can take away from this win.
1. Zack Wheeler is legit. Wheeler took a no-hitter into the seventh inning and lost the bid to 31-year-old rookie, Ed Lucas. He looked sharp, plain and simple. He showed unbelievable control and acted like a Major league veteran on the mound. Take away half of the seventh and I see no reason to believe that Wheeler can't be a big league ace.
2. John Buck is a veteran. Buck showed great veteran presence Tuesday. He came up with the big hit to score two and give the Mets the victory in the 10th inning. Buck has seemingly turned it around after an outstanding April, and a disappointing May and June. He showed aggressiveness swinging at the first pitch from one of the top closers in Baseball at the moment in Steve Cishek. Things like that are great confidence boosters during an exciting time like the present.
3. The bullpen needs to stay intact. This is more assured now that former Astros closer Jose Veras has been dealt to the Tigers which means Bobby Parnell is likely here for the rest of the season. It took Mets relievers 42 pitches to get through three innings of work Tuesday. Not bad. The only base hit was given up by LaTroy Hawkins but other than that, Scott Atchison pitched a scoreless inning and so did Parnell, earning the win and save respectively. The pitchers out of the pen embodied the old baseball coaching tip, "Just let 'em hit it." They weren't afraid to go after Marlins hitters and let them hit the ball in play, trusting their fielders.
4. The Mets are still in this thing. With the win the Mets moved up one game in the NL East standings but were immediately sent back to where they came from by the Phillies who defeated the Giants 7-2. The Mets now find themselves one game out of third place, which is a game and a half out of second place. With the way this series has gone so far, anything is possible. But let's say the Mets sweep the series. All things then point to them being this close to second place. Yeah, they can't catch the Braves, but the Nationals are only two games away.