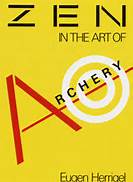 Ok, so the loss of Matt Harvey goes pretty deep.  The last time I had a reaction like that was back on July 30, 2004, when the Mets dealt Scott Kazmir to the Tampa Bay Devil Rays for Victor Zambrano and Bartolome Fortunato.
I have to say, though, that the team's reactions and the articles I've seen posted here, elsewhere, and in print have all been exceptionally forward-looking. Maybe, we (as a team and a fan-support network) have finally turned the corner on ourselves.
We're not saying, "here we go again" or "aaaagh" (well maybe I did momentarily think that on Monday night) but it seems different to me somehow.  We aren't rolling over and we aren't saying, "we're doomed".  This isn't Lucy pulling the football away from Charlie Brown.
The Mets have had history of losing, which dates back to the beginning of the Franchise.  They drafted players well past their prime and went through years of being the "lovable losers".  Casey Stengel called them, "The Metsies".
Gil Hodges, Jerry Grote, Tom Seaver, Jerry Koosman, and the rest of the players during that era changed that culture.  When Hodges passed away and when the team didn't pull off another World Series championship, it eventually fell back into the doldrums.
The organization's outlook changed again in the eighties, when Dwight Gooden, Daryl Strawberry, Gary Carter, Keith Hernandez, Ron Darling, and Ray Knight helped the team emerge as the "premier" team.  Does anyone remember Knight getting into a fistfight with Eric Davis of the Reds?  It meant something.
We were all rocked in the nineties, when Paul Wilson, Jason Isringhausen, and Bill Pulsipher all went down.  "Generation K" was the generation that never-was. Again, we floundered.
Maybe we've finally all read, "Zen in the Art of Archery" by Eugen Herrigel, or "The Inner Game of Tennis" by Timothy W. Gallwey, or "The Art of War" by Sun Tzu and finally understand that "winning" is a state of mind.
Maybe we're seeing the deeper results of Sandy Alderson's leadership wherein the loss of this pitcher as great as Harvey is, isn't the end of it all.  We aren't built on a single player or a single future.  We've got other players, we've got other talent, we've got other ways to win…
Things just feel different this time.