Now that the postseason has begun, it's only fitting for Mets fans to revel at players who might consider changing teams next year.  This season became the seventh straight year the Mets have failed to participate for October baseball, and now is the time to consider what the future holds as we watch the four division series.   Two players that may entice Sandy Alderson are Justin Morneau and James Loney.  Both players have a resume of consistent production, a component lacking from the first basemen on the current roster.  The signing of either of these players will clearly hinge on whether the organization is willing to go forward with Ike Davis or Lucas Duda or enter the bidding war for Cuban defector Jose Abreu.  Already presented with many unknown roster answers next season, it might be frugal to consider some options where the results appear more predictable.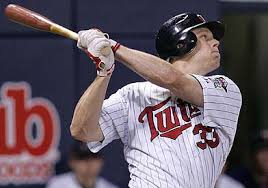 Morneau, once an elite player, has still shown consistent production the past few years.   He is no longer the 30 plus HR and 100 RBI guy he was with the Twins, but each of the past two seasons he tallied 77 RBIs showing he still has significant value.  This drop, however, will guarantee that his 14 million a year price tag will come down too. The concussion he suffered in 2010 has had an alarming and detrimental effect on his career and will still be a factor for suitors considering his services next season.  It's unclear what the market will be for Morneau.   Now 32, he will probably be looking for at least a three year deal.  As he bats cleanup for the Pirates this postseason, many eyes will be watching.  He may get many big opportunities in big spots if teams decide to walk Andrew McCutcheon.  It will be an important showcase for Morneau; how he fares in the spotlight may play a factor in where he lands this winter.
Loney, 29, is less a risk than Morneau but with perhaps a lower ceiling.  Loney has never been a big power bat throughout his career, but still has reached the 65 RBI plateau six out of the past seven seasons.  His career slash line is .285/.340/.421 and his glove has always been steady.  Consistency, durability, professionalism and age are the attributes that will spice up interest.  Like Morneau, Loney has the opportunity to showcase himself this postseason albeit lower in the batting order.
Mets fans are going to be looking for a splash in roster movement this winter.   Abreu will cost money and could be a star.  On the other hand, he could be a bust while being a burden of salary and inconsistency.  We just don't know.  He will likely have to be given at least a five year deal, a commitment that the Mets will have to seriously weigh before making.  There is no guarantee Abreu will be like his former Cuban teammates, Yoenis Cespedes and Yasiel Puig. The unknown factor is a gamble the Mets should be wise to steer clear of.  Much like the case of Davis or Duda next year, they will have their fingers crossed as to what they will be getting come Opening Day. Fans of the Metsies should maybe keep their eye on Morneau or Loney the next couple of weeks.  If Alderson decides he wants immediate results from the first base position, these soon to be free agents just might be his best options.