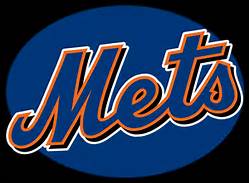 Since gravity is doing its job, perhaps negativity can pull me through. With that thought in mind, here's a list of things I don't like here in the offseason for the Mets.
After three seasons of not spending more than 2/$12 on any free agent acquisition, people are drunk with expectations on who the Mets might add. You could just about fill a lineup with bad ideas that various people have linked to the Mets. Let's see what we've got:
1B – Corey Hart – Yes, let's sign a guy on the wrong side of 30 who has bad knees and missed all of last season. Oh yeah, he was a horrible defender at 1B in 2012, with a (-11.9) UZR/150. Worst of all will be the throwback references to the terrible singer from the 1980s.
2B – Howie Kendrick – It's SAT time so tell me: Which fWAR number does not belong: 1.9, 2.1, 1.8, 5.7, 3.0, 2.7? Kendrick's 2011 season is way out of line with what he's done the rest of his career so sure, let's pay $19.5 million the next two years to hold steady or downgrade from Daniel Murphy.
3B – Yunel Escobar – When he first came up with the Braves, the joke was that he was a Yutility infielder so we'll slide him over to 3B. What a great idea to acquire him. Terry Collins couldn't handle Jordany Valdespin – what's he going to do when he comes across a guy with a truly bad attitude?
SS – Rafael Furcal – Another guy on the wrong side of 30 who missed an entire year due to injury – is that the new market inefficiency? Furcal hasn't played more than 121 games since 2009 and in the last six years he's played a total of 491 games – fewer than 82 per season.
OF – Nelson Cruz – In his last three years he's posted a combined 3.9 fWAR, including a 1.1 mark in 2012 when he played in 159 games. Oh yeah, he can't run and he can't field. If this is what the Mets are going to spend their money on, just put Lucas Duda back in the outfield and save the cash.
OF – Nick Markakis – He had exactly 700 PA last year and finished with a (-0.1) fWAR. This century there have been only 10 players to amass at least 650 PA and finish the year with a negative fWAR. Joining Markakis on this list are luminaries like Cristian Guzman, Juan Pierre and Jeff Francoeur. Son, I don't like the company you're keeping.
OF – Curtis Granderson – He's on the wrong side of 30, coming off an injury, has a fWAR profile similar to Kendrick's and he's looking for a four-year deal. I have no doubt that he'll be able to help some club in 2014. My issue is why pay $75 million for him when you can spend a little more and get a player more likely to help?
C – John Buck – The Mets haven't been linked to many catchers so Buck makes this list by default. He'd be fine as a backup but I can't shake the feeling that his "heartwarming" arm around Matt Harvey last year in the dugout was done with the camera in mind and I don't want to have to contemplate that for another year.
P – Josh Johnson – While his xFIP numbers are encouraging, his injury history is not. If he was available on an NRI, that would be one thing. But he's likely to command even more guaranteed money than Shaun Marcum and that money should go to the offense.
*****
Now we just need to put that team in the camouflage jerseys the Mets will wear this season. Top it off with the all white ice cream man hats in an interleague game that has multiple replay challenges and ends with a Huey Lewis concert and I'll know I've reached a certain level of Hell.