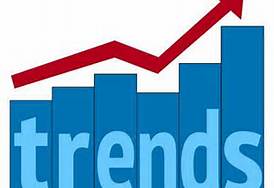 Well, it took a little while, but the offseason looks to be officially on its way due to the upstart activity running rapid amongst numerous ball clubs.  Per numerous reports, the Mets are spending the majority of their attention on signing OF Curtis Granderson.  While free agency has served to be accessible for teams looking to upgrade or fill their roster, a few less headlining trades have proved to be revealing of a trend for the smaller market teams.
The one for one, or two for one trades have surfaced this week in MLB.  The Oakland Athletics, in particular, have made a couple of swaps to bolster their already talented bullpen.  Last week, Oakland traded minor leaguer John Wooten to Washington for left-handed reliever Fernando Abad.   This week, they traded second baseman Jemile Weeks to Baltimore for All-Star closer Jim Johnson followed by a trade that sent outfielder Seth Smith to San Diego for right-handed reliever Luke Gregerson.   While these trades upgrade an already apparent strength for Oakland, they also highlight the importance of a general manger, in this case Billy Beane, being able to identify the needs of other teams thus making a trade possible.  For Mets fans, one way to look at these trades would be that one team's trash is another team's treasure.
The smaller scale nature of these straight up trades could be something Mets GM Sandy Alderson should be exploring very soon as opposed to the multi-player, "blockbuster" type trades. With the signing of Chris Young, and pursuit of Granderson, its clear Lucas Duda's days in the outfield are definitely a thing of the past.   It's unclear if Alderson will pursue a first baseman outside of the organization, but it's becoming apparent that Duda and Ike Davis will not co-exist on the roster come opening day.  Lately, many reports have surfaced of teams "checking in" regarding Davis' availability and while there hasn't been a declaration of a starting first baseman for 2014, it does seem the organization is looking to move the former first round pick.  So is there a team out there who sees value in Davis enough to return the Mets a useful and productive player?  Well, if Weeks and Smith can return Johnson and Gregerson, you would have to assume so.   Let's also not ignore another trade Houston made this week which spun Jordan Lyles and Brandon Barnes into Dexter Fowler.  Davis' 2012 season, at least the second half, showed what kind of assets he can bring to a lineup; the early parts of the last two seasons showed his glaring liabilities.  Perception is everything and although many Mets fans see Davis as a complete failure, other teams might see an opportunity to snag a promising player coming off a bad year.  It wouldn't be the first time.
So if the Mets are going to move on from Davis, perhaps there is a match to be made in a trade; much like the ones Beane sought out the past two weeks.   If the Mets land a big outfield bat like Granderson, the most obvious scenario is to make a swap for a shortstop while finding a team with a need for a power first baseman like Davis.  It would also make sense to look for a team with a relative surplus at the shortstop position.   Arizona, Cleveland, and the Chicago Cubs have top prospects at shortstop ready to bump the incumbent, however, have little need for first basemen.  Cleveland could theoretically move Nick Swisher to DH, but Mets would have to take on a 2014 contract for Asdrubal Cabrera that pays $10 million, a number that might strangle their budget parameters.
Through the looking glass the other way, teams like Pittsburgh and Tampa Bay have glaring vacancies at first base as a result of Justin Morneau and James Loney becoming free agents.  They are also two teams who keep low payrolls and would be willing to take on a relatively inexpensive player like Davis.  The Rays' Yunel Escobar or Pirates' Jordy Mercer would be the reciprocal in the "straight up" swap; two players who would definitely serve as upgrades offensively, and in the case of Escobar, defensively.
Mercer, 27, in his first full season batted .285 with 8 HR and 27 RBIs in 333 AB, including a two HR game against the Mets on May 11.  Escobar, 31, has five million on his contract for next year with a team option of the same amount for 2015. Last year with Tampa Bay, he batted .256 with 9 HR and 56 RBIs.  They both, on paper, appear to be good matches for Mets in a trade due to low risk and contract constraints.  A move has to be made regarding Davis, despite the fact that his value has never been lower.  If shortstops are not there for a swap, perhaps a veteran arm for the bullpen or back of the rotation could emerge.  With the winter meetings coming up next week, don't be surprised to see the Mets do some of their own wheeling and dealing, hopefully with happy returns.