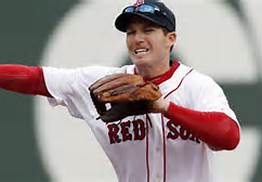 Recently, there have been multiple reports that Scott Boras has been trying to warm the Mets to the idea of signing Stephen Drew and Kendrys Morales, but it seems that the Mets want to solve the First base situation internally. At this point, there seems to be a pressing need from the fans to upgrade at short; Sandy Alderson said that it seems more likely the Mets will acquire a Shortstop through trade rather than free-agency. Some Mets fans are very fond of the idea of signing Drew and some are not, but here are some reasons for it.
Pros:
The Experience
Drew has been in the World Series twice- 2007 and 2013- and the postseason three times. He also has his highest career month batting average in September while having a track record consisting of better second halves. While the Mets are having a hard time finding a leadoff hitter, Drew actually has a career .343 OBP at the leadoff position.
The Obvious Upgrade
As it stands now, Wilfredo Tovar and Ruben Tejada will be the starting Shortstops, but Drew is an upgrade to both in almost every way. Tejada used to be a grinder that didn't mind going to a 0-2 count against the most feared pitchers and coming out with a walk, but he just wasn't the same in 2013 as he couldn't buy a hit for the entire season. Drew would provide a nice stopgap until Tejada figures his game out or a better replacement is found. Drew also has bucket loads more power than Tejada with a .443 slugging percentage in 2013.
Defense
Basically the only reason Drew played in the postseason was his defense, and he utilized the glove pretty well. An argument can be made that Tejada in 2011 and 2012 was better than Drew in 2013, but at least Drew has done it under a national spotlight and in the World Series.
Drew would be an obvious upgrade to anyone in the organization as he provides power, some speed, and above-average defense. With the Christmas season upon us, the Mets should make the move to sign him.