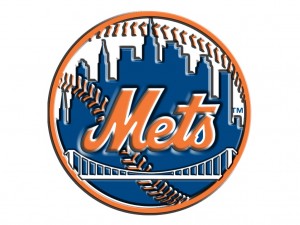 Pitchers and catchers will report to spring training tomorrow, officially marking the beginning of baseball season. But that doesn't mean the hot stove has gone cold for the year. With names like Nelson Cruz, Ubaldo Jimenez and Ervin Santana still left on the board; there are moves to be made by different teams.
The Mets are no different. First off, they aren't signing any of the guys listed above but they are far from done with making another splash or two. They signed Kyle Farnsworth to a contract during the week, and are said to be still in the market for another 'closer type'.  Yesterday the Stephen Drew saga escalated, as reports surfaced that the Mets had made an offer to Drew and were discussing the terms of the deal.
This shows an ability to spend money, and make additions to the team. Based off of everything being reported, it seems they are very set with going into 2014 with Ruben Tejada as the starter (which seems like the better move). That being said, the money they have would be better spent adding bullpen arms to a very questionable group of pitchers fighting for jobs in Port St. Lucie. There is a ton of talent coming to camp that can make the team in the bullpen, but competition brings out the best in everybody.
It makes a ton of sense to sign some guys on minor league deals and see what can happen. It's how the Cardinals shape their bullpen. Signing or trading for guys like Mitchell Boggs and John Axford, combining that with their young crop of arms led them to the World Series last year.
Farnsworth, coupled with a guy like Andrew Bailey or Joel Hanrahan can add depth, competition and quality to a bullpen that has lacked all three of the things over the past couple of years. Due to an emerging prospect system, the Mets have the ability to move some of these guys to the back-end, where they have a chance to see the field.
Tomorrow starts a wonderful time of year. But just because it seems that baseball is around the corner, that doesn't mean the signings won't stop. And that includes the Mets. By the end of camp, you could see three or four new faces you didn't see at the start of camp. They may make the team, they may not. But in some way, they will make the Mets better for 2014 and that's something everyone can agree on.