The Battle of the Bullpen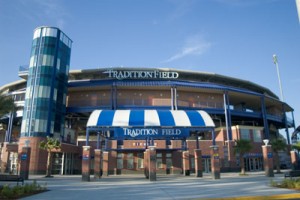 I am excited and intrigued by the upcoming race for the bullpen that the Mets will be having.  Bobby Parnell's health is in question which makes the entire bullpen a major question mark, but I am optimistic with the options Alderson has assembled.  Here are a few of the battles you can expect to see:
Cautionary Closer: Vic Black vs. Kyle Farnsworth
If Parnell is hurt to start the season the Mets will really be looking for Farnsworth and Black to fight it out for the closer duties.  The edge in the contest seems to be with Farnsworth who has been a major league closer before.  The upside is all with Black but that is actually a mark against him as the Mets would prefer to ease him into a high-pressure role like closer. Recently-signed Jose Valverde is also an option, although it seems likely he's behind both Black and Farnsworth in the pecking order.
New Faces: Jeff Walters, Jack Leathersich, Cory Mazzoni and Joel Carreno
There is already a good chance that one of these guys makes the roster.
Walters has closer numbers in the minors but profiles as a middle reliever
Leathersich has Nolan Ryan numbers in the minors but needs to improve his control
Mazzoni is coming off an injury and might be starting in AAA although he's pegged as a future reliever
Carreno was a minor league signing that was heralded as a good move his numbers in 2013 were great
What Do We Have Here?: Jeurys Familia
It's time for Familia to show met fans what he can be.  His arm is impressive but over the summer he looked far more like a "thrower" than a "pitcher" and his results were not great.  The Mets would like to see his name in that closer contest but it might be just as likely that he's fighting for a spot anywhere on the roster.
Name That Defensive Dynamo
There is one battle in particular that I am interested in watching.  The Mets have a battle between two outfielders who are certainly no slouches with their gloves.  The question will be who can show some life with their bat:
Pick Your Center fielder: Juan Lagares vs. Matt Den Dekker
In 2013 Den Dekker might have gotten a chance to show his merits in the field but an injury delayed his arrival.  In the interim, Lagares made the most of his chance by dazzling Met fans with a strong arm and great defensive highlights.  Assuming both are healthy in 2014 the Mets could look to platoon them in center field.  This will upset some fans who consider Lagares a future .270 hitter with 10 home runs and 15 stolen bases.  I think that people are kidding themselves, but I hope they are right.  I think that Den Dekker's bat offers more to the Mets in terms of production and that platooning two defensive dynamos is going to be the best of both worlds.
Catchers of Present and Future
When the Mets traded R.A. Dickey before the 2013 season they thought they were getting the catcher of their future.  A freak injury delayed his debut and his offensive output was miniscule when he did arrive.  Meanwhile, another Met catcher was making waves:
Meet Your Future Competition: Travis d'Arnaud and Kevin Plawecki
The Mets have invited Plawecki to spring training and it will be interesting to see Plawecki get a taste of major league pitching.  He certainly held his own in Savannah and Port St. Lucie in 2013.  The Mets won't look too long as he needs to start 2014 in AA but another strong year and the d'Arnaud will need to prove he's the future catcher the Mets coveted in the Blue Jay's system.
There Can Be Only One
Then there's the obvious biggest storyline for the Mets this spring.  Who will be their primary first baseman and who will be packing his bags before the team leaves Tradition Field.  The one thing you shouldn't doubt is that Josh Satin (Captain Eyebrows) will have some sort of role as the right handed contingent of however first base shakes out.
Fighting For Their Met Futures: Ike Davis vs. Lucas Duda
Davis has power but he's been lost since an injury took him out during an amazing start to a season. Duda brings a solid OBP approach that matches Satin's own approach, but he's failed to do anything each time the Mets gave him the opportunity to run with it.  Davis probably has the higher ceiling but he's fallen so far that who knows how close he can ever come to reaching it again.  Like a number of Met fans, I'll be keeping an eye out for Dominic Smith sightings as I'm not sure the future of first base is going to be in major league camp this year.