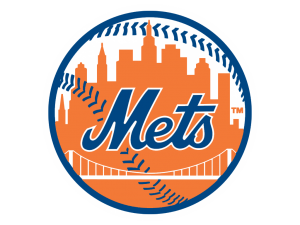 Kris Medlen is a very good pitcher. You will be forgiven for not knowing that because he's rarely on the field enough to display this talent. Last season he started 31 games for the first time in his career, and it seems like he was well on his way to fully recovering from his 2010 Tommy John surgery. During the 2013 season, Medlen pitched to a 3.11 ERA while allowing 18 home runs, striking out 157 and walking a total of 56 batters.
Medlen was even better when he first returned to action in the second half of 2012. He went 10-1 with a sparkling 1.57 ERA, while displaying a phenomenal 5.22 K/BB ratio. Granted he started only 12 games that year, but between then and now it was enough evidence to say he was going to be an elite pitcher for the Atlanta Braves, and most likely their ace heading into 2014.
Brandon Beachy is another talented pitcher for the Braves. While never showcasing quite the same stuff as Medlen, he pitched to a 3.68 ERA in 2011, and a fantastic 2.00 ERA in 2012 before undergoing a Tommy John surgery of his own. He returned toward the end of 2013 to a 4.50 ERA, but he was projected to have a solid rebound year in 2014. Both Beachy and Medlen would have been featured at the front of the Braves' rotation.
Unfortunately, it now looks like both men will need second Tommy John surgeries after pulling up lame with UCL damage this past week. The Braves made quick work of righting the ship by signing Ervin Santana to a very friendly one year, $14 million contract; almost exactly what he turned down from the Kansas City Royals over the winter break.
Santana has been the epitome of an up-and-down pitcher, often showing flashes of All-Star potential, while simultaneously allowing on-average 25+ home runs per season since coming into the league in 2005. Last year with the Royals he started using his sinker more which helped cut down on his walks, but he still gave up 26 bombs. Perhaps he's just a late bloomer, in which case, the Braves may have found someone to replace Beachy. Losing Medlen is still a devastating blow, however, and no matter how good Santana might be in 2014, he can't replace two pitchers.  So what does all this mean for the Mets?
At first glance the answer might be, not much. Despite their own internal/hopeful forecast of 90 wins, not many experts outside the Mets front office are agreeing with that assessment. Meanwhile, the Braves were tied for the second best record in baseball last year, and that was despite losing ace Tim Hudson to an unfortunately collision at first, and having a team that struck out at an abysmal rate. But now these injuries do elicit some questions about the Braves moving forward in 2014, and that opens the door, if just a crack, for the Mets.
If the Mets have any hope of competing for a Wild Card playoff spot in 2014, either the Braves or the Washington Nationals have to stumble. As the Nats are looking more like the team that was predicted to run away the with National League East last year, it makes more and more sense that the Braves would have to be the team the Mets overtake. Now remove Medlen and Beachy, and the Mets can see light shining through that sliver of hope.
But the Braves aren't going to injury themselves out, and subsequently the Mets into the playoffs. The Mets will still have to play above their current potential. Huge questions at first base and shortstop are stopping the Mets from being a legitimate playoff threat. A nifty trade for a budding young shortstop could help change that. It might move Wilmer Flores to a new position. It might even open up doors for a three-team trade somewhere. Anything is possible when you allow it to be. However, this front office does not seem quick to relinquish any young arms for positions players, perhaps for good reason. And while it is still possible that either Ike Davis or Lucas Duda could take the first base job and run with it, most Met fans are waiting to see that before believing it.
So without wishing harm upon anyone, the Medlen and Beachy injuries certainly don't hurt the Mets, but they don't necessarily make the Mets look any better. It's an opportunity that the Mets need to and should capitalize on. Pulling the trigger does not seem to be a favor pastime of the current Mets front office, though. So we wish a quick recovery to Medlen and Beachy, because they won't be pitching this year anyway. And we pray that our team can make the best out of these circumstances. Just watch out, or that door might swing shut awfully fast.