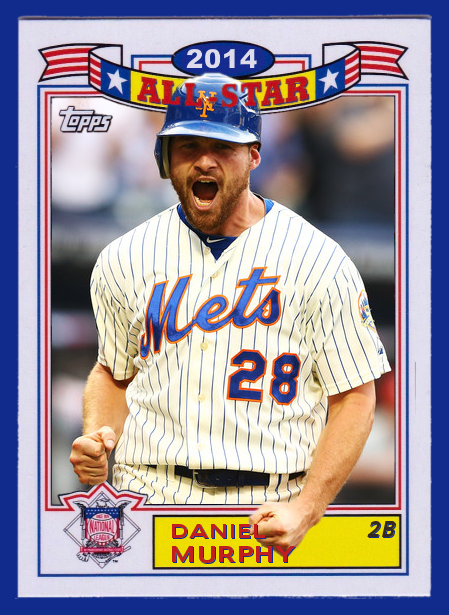 Everyone here at Mets360 is proud that Daniel Murphy will be representing the Mets at the 2014 All-Star game in Minnesota.
Every year you hear some people complaining about the rule that requires each team to send a representative to the All-Star game. Without that rule in place, it's up for debate if the Mets would have someone in the game. Regardless, there are a bunch of people who want to do away with this requirement, in an effort to make things better. My belief is that those people are misguided.
Somewhere, there's an 8-year-old kid who's going to watch the game and feel an extra sense of pride both when Murphy is introduced and when he gets in the game. And that scene will play out in other cities and states across the country when the lone representative All-Star makes his appearance.
The idea that we should do away with that, just so that Dominating Team A can have their sixth-best player in the game, is one I just don't understand.
*****
Thanks to Warren Zvon from http://metsfantasycards.blogspot.com/ for the image