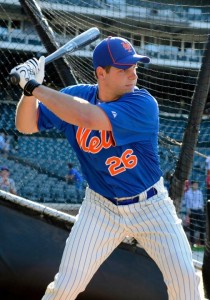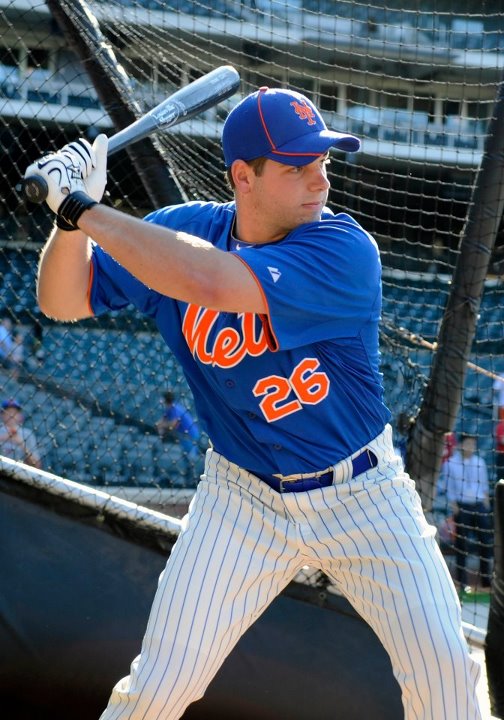 Entering the 2014 season, the Mets knew they had a solid catcher in Travis d'Arnaud, and they also knew they had a solid prospect in Kevin Plawecki. MLB.com rated Plawecki as the eighth best prospect in the Mets' farm system in their preseason rankings, and now he is second because of a solid season. With the Mets trying to acquire a big name player this offseason via trade, Plawecki may become a valuable trade option. However, he could help this team compete sooner than later if the Mets decide to hold onto him.
Spending his season in both AA Binghamton and AAA Las Vegas, Plawecki had a .309 average, 11 homers and drove in 64 runs, while playing in 101 games. The Mets organization realized Plawecki's value and production, and awarded him the Double-A Sterling Award, for being the best player at that level. He also drove in a run while playing in the MLB Futures game. Plawecki's name has been out there, and with his accomplishments this past season, it is easy to see why he would have trade value.
The Mets know their catching situation. d'Arnaud will be the starter, while Anthony Recker will likely be the backup catcher. One main concern the Mets must have with d'Arnaud struggles to stay healthy over the course of a season. This offseason, he had bone spurs removed in his elbow, and is beginning rehab, which will take 6-8 weeks according to CBSsports.com. In the minor leagues, he experienced other injuries including a non-displaced fracture in his foot, bulging discs, and a torn PCL. In 2012, he played in 67 games, and in 2013, he played in 32 games. This is a cause for concern moving forward, and keeping Plawecki around would provide the Mets with insurance is d'Arnaud was to get injured. If d'Arnaud is healthy, there may some room for Plawecki's bat in the lineup.
The emergence of Lucas Duda becoming a slugging first basemen provided the Mets with a solution at that position. Finishing a season with 30 homers and 92 RBIs is a phenomenal step forward for the 28-year-old. One main flaw in Duda's season was his inability to hit left-handed pitching. In 125 plate appearances, Duda hit .180 and had an OBP of .264. Although there are names out on the free agent market that may look appealing to help increase production against left-handed pitching, a platoon of Duda and Plawecki may be interesting.
Plawecki has only played 19 games at first base throughout his minor league career, as he has started most games behind the plate as a catcher. However, his production against lefties should not be ignored. In Las Vegas, Plawecki had 43 at-bats against lefties, and hit .372 with an OBP of .417. In Binghamton, he hit .297 in 74 at-bats against lefties. If he could play adequate defense at first base, it seems possible that he could be a platooning option for Duda.
If 2015 is the year the Mets plan on competing for a playoff spot, Plawecki may be able to help the big league roster midway through this season. His ETA (according to MLB.com) is 2015, and if he opens up the season raking at Las Vegas, there is no reason why the Mets should keep him down, especially if he can give d'Arnaud a day off, and increase production at first base. Plawecki can be a solid big league producer, and the Mets should not give him away unless if it is for someone who is game changing.