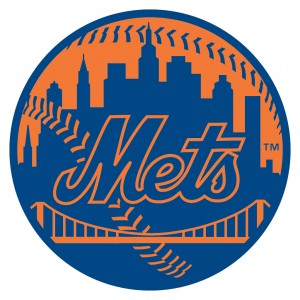 Are the Dodgers Punting the NLCS?
We weren't going to be lucky enough to get the Dodgers to not start both Clayton Kershaw and Zack Greinke starting twice in the five game series.  What you have to realize is that if the Dodgers do beat the Mets tonight they are severely handicapped against the Cubs in, what could be, their next series.  To start Kershaw on Saturday would be starting their Ace on short rest (four days) after previously starting him on short rest (three days) and eventually, even Kershaw will show fatigue.  Add that Greinke, pitching tonight will likely not be available until Game 3 of the would be series.  That means you can only pitch Mr. Kershaw twice and Mr. Greinke once.  This also matches Brett Anderson against Jake Arietta.  The Mets having four elite pitchers are not in the same situation and would look to start Syndergaard, Harvey and deGrom twice each in a seven game series.
Who's Pitching in 2016?
People have asked me, because clearly I'm Sandy Alderson's right-hand man, what the Mets will do with their pitching staff.  This is odd as the only true question among 2016 pitchers being Matt Harvey.  Jacob deGrom, Noah Syndergaard, Steven Matz and Zack Wheeler (back in June/July) are all assumed formalities in 2016 but Harvey no longer is.  Thanks to his agent's press release and the missed practice, some Met fans have had enough.  Add to this that his price tag will start to rise quickly and these fans are calling on Alderson to make a deal.  I think he won't… yet.  I think Alderson and the Wilpons would love to see at least one year of the Olympian pitching rotation they've amassed.  This doesn't mean that the Mets will not, eventually, trade Mr. Harvey but they will hope he reestablishes his value more in 2016.  Who knows, the Mets might even want to sign him long term… if they only had the money.  That brings us to:
Who is Returning in 2016?
The Mets have two big names that are up for Free Agency and none are bigger than Yoenis Cespedes.  He's been one of the greatest mid-season acquisitions in Mets history and the team has flourished with him in the lineup.  The problem is that Mr. Cespedes is looking at demanding a contract of six years (or more) at a rate of twenty five million (or more).  Tacking on $150 Million to the meagre Met payroll is not impossible, but be wary.  Harvey, Wheeler, deGrom, Syndergaard and Matz will all start to become more expensive and holding onto everyone (or even anyone) will be difficult if the Mets are saddled with another large contract.  Another option is Daniel Murphy who could expect three years and $30 Million.  The Mets might be better off retaining his services as his versatility and less expensive contract might fit better with the future fiscal realities for the team.  That being said, this is a major market team that has made the playoffs.  They could finally start acting like it.
Who Will Win Tonight?
The better starting pitcher.  I think the Mets and Dodgers have similar hitting and with "Aces" on the mound you could say their pitching is pretty even as well.  The monkey wrench is which pitcher has better stuff in tonight's game.  That will be clear by the third inning and I think the game will be decided around that time as well.  I like our chances.