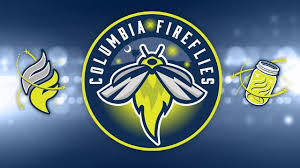 With the minor league season over, we start to review the future. For the next four weeks I will be reviewing some of my predictions regarding which of the Met prospects will play at which level. This first week will focus on some of the players who I think will be headed to the Columbia Fireflies to start their 2017 seasons.
Lineup:
1. Jacob Zanon, CF
2. Colby Woodmansee, SS
3. Desmond Lindsay, LF
4. Anthony Dimino, 1B
5. Dash Winningham, DH
6. Blake Tibieri, 3B
7. Ali Sanchez, C
8. Nick Sergakis, 2B
9. Ricardo Cespedes, RF
Rotation:
1. Thomas Szapucki, LHP
2. Anthony Kay, LHP
3. Harol Gonzalez, RHP
4. Merandy Gonzalez, RHP
5. Raul Jacobson, RHP
Bullpen:
1. Joseph Zanghi – Closer – RHP
The Outfield:
The star of the outfield is clearly Lindsay who the Mets could, conceivably promote to Port St. Lucie. The safer money is that he starts in Low A and earns a promotion by June or July to the FSL. The other two spots I have projected going to Jacob Zanon and Ricardo Cespedes. Zanon is one of the fastest prospects from the 2016 Brooklyn Cyclones and Cespedes was one of the most impressive young Mets in Kingsport. I'm projecting Cespedes to skip over Brooklyn but I think he's capable.
The Infield:
The 2017 Firefly infield is basically a repeat of the 2016 Cyclone lineup. The key piece that is obviously missing is Peter Alonso, who I've skipped up to Port St. Lucie. In his place I've given the starting first base position to Dimino who put on a fine offensive display in 2016. Winningham, the DH, is the only offensive hold-over from the previous year but thanks to Alonso he gets a second chance to make things work in the SAL.
The Pitching:
The four best starting pitchers: Szapucki, Jacobson and the Gonzalez's from Brooklyn get promoted to Columbia while Anthony Kay makes his Met debut in the SAL. Kay did not pitch for the Mets in 2016 and I doubt the Mets will make him wait for the Cyclones to start playing or start him in Port St. Lucie. The closer for the Cyclones, Zanghi, will also make his way to Columbia. In Brooklyn, he achieved some fantastic results last season and may warrant some attention if he continues to succeed..