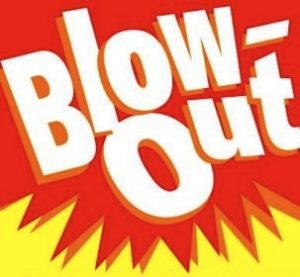 The New York Mets were able to open up their home stand with a 10-2 victory over the Toronto Blue Jays.
Although delayed by a severe thunderstorm that affected the New York tristate area, this game eventually began at an official time of 8:35. Taking the mound for the Mets very fittingly was Noah Syndergaard, often called "Thor", the God of Thunder in Greek Mythology. While he didn't have his best start, he was able to work through some difficulties. In his start, he struggled with high counts during at bats to many Toronto hitters. Too often he went fishing for a strikeout, and this led to him throwing 103 pitches despite only going five innings.
Over those five innings, Syndergaard struck out seven, walked two, and allowed two earned runs over that stretch. My Gut Reaction in regards to Syndergaard is that he was hunting for the strike out too many times, and that he could have had a more successful outing if he put less emphasis on them. While he didn't bring his thunder on the mound, he brought it offensively, as did his teammates. Syndergaard had an RBI double and a sacrifice fly, which provided the Mets with their first two runs of the game.
This came in the fourth inning, which was a breakout inning for the team offensively. They scored five runs in that bottom of the fourth. There were multiple key offensive performances in the lineup that helped the Mets accomplish their offensive outburst. Devin Mesoraco was 2-2 with three walks, and those two hits being a two run home run and a single. Juan Lagares had a huge night as well, going 4-5 with a triple and three RBIs. Lastly, Amed Rosario was 3-4 with a double and two RBIs. It was huge for Mesoraco and Rosario to have big games on offense so that the team has reliability towards the bottom of the lineup. Rosario has absolutely tore it up lately at the plate, and he is looking more and more like the second leadoff hitter that the Mets intended him to be at the beginning of the season.
With the victory over their American league foe, the Mets improve to 20-18 on the season, while Syndergaard moved his record to 3-1. Tomorrow, the Mets will again host the Blue Jays in a matinee game that is slated to start at 1:10. Zach Wheeler is expected to duel with J.A Happ, who has struggled in his last three starts.