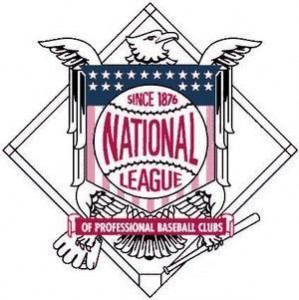 "Here goes MattyMets again with his far-flung optimism," I can hear Chris F saying from miles away.
My optimism has as much to do with the state of the National League as my confidence in our current team. Having read through every season preview I can get my hands on, I have a pretty good idea of the competition we'll be facing and, outside of the Dodgers, I'm not intimidated nor impressed. Here's a quick overview.
First of all, of the 15 teams in the National League, there are three who have zero chance to be competitive. Even if everything breaks right from health to emerging rookie stars, the Marlins, Giants and Pirates are all virtually guaranteed a last place finish. This is not to say we can expect to sweep all games against these three cellar dwellers (Sandy Alcantara can always pitch a shutout for example), but we should have no trouble beating up on them consistently.
The other 12 will compete for five playoff spots. The Dodgers, who added the games second best player to a team that has won the division the past seven years, are expected to make it eight. This team is stacked with talent, deep in all areas and has two rookies coming up who are among the best prospects in the game. Getting past them will be the biggest challenge facing the Mets, but I'm getting ahead of myself. First, how do we get past the other 10 playoff contenders?
Half of them got worse in the off-season. Yes, we're in the same division as the World Series champion Nationals (weird to say that) and two-time division winning Atlanta Braves, but both lost their cleanup hitter since last year. The emergence of Juan Soto as a superstar helped the Nats overcome the loss of Bryce Harper last year, but replacing Anthony Rendon is another matter. Trea Turner and Adam Eaton will set the table for Soto and that trio will produce runs, but the rest of the lineup features a lot of replacement level players and spare parts. Victor Robles might develop into something more, but right now he looks like a defense-first outfielder in the mold of Jason Heyward. Can the Nationals keep their rotation healthy again? This is a tall order considering the extra post-season work load coupled with the long injury histories of Stephen Strasburg and Anibal Sanchez.
The Braves lineup, in similar fashion, falls off at the bottom. Ozzie Albies, Ronald Acuna, Jr. and Freddie Freeman are their big three and Marcell Ozuna will do his best to replace Josh Donaldson. Beyond these four, no one will scare opposing pitchers. And unlike the Nationals, the Braves don't have a rotation led by veteran aces. Theirs is led by young up-and-comers who are all either not battle tested or operating on innings limitations.
Another 2019 playoff team who looks to take a step back this year is the Brewers. Operating under a tight budget, the Brewers watched half their lineup leave via free agency, including sluggers Mike Moustakas and Yasmani Grandal. This is especially unwelcome news given how mediocre their rotation has been. The only things keeping the Brewers out of the NL Central basement are Christian Yelich and the Pittsburgh Pirates. Their division rival Cubs also look to have gotten worse. Gone is big name manager Joe Maddon, pitcher Cole Hamels and catalyst Ben Zobrist. This team has no lead-off man, too many strikeout hitters and a weak looking bullpen. Their sluggers and rotation, if all healthy, can keep them at .500 but getting beyond that will be challenging with all the holes in their 2020 roster.
One other team who looks to be worse in 2020 is the Colorado Rockies. They return a typically potent lineup, but made no off-season additions to shore up a pitching staff that struggled last year. Star Nolan Arenado is publicly very unhappy about this and that can't help matters. Our old friend Daniel Murphy looked old and slow last year and was reportedly scolded for letting himself get out of shape.
Another category of teams are ones who improved and could be better this year, but still have too many holes. The Phillies, who added Zack Wheeler and Didi Gregorious to their .500 team are a prime example. The lineup looks solid, as does the front of their rotation and back end of their bullpen, but this is a top heavy team with some glaring roster holes. The Reds made some nice additions and could be the most improved team in the league. Last year they boosted the rotation with the additions of Trevor Bauer and Sonny Gray and now they've added doubles machine Nick Castellanos and slugger Mike Moustakas to their lineup. This might not be a playoff team, but they could be in the chase come September. Another team that could surprise is the Diamondbacks. Gone are mainstays Zack Grienke and Paul Goldschmidt, but management opted to retool instead of rebuild and more or less replaced those guys with Madison Bumgarner, Starling Marte, Kole Calhoun and others. The Padres might be the team to beat in another year or two when a few more of their ballyhooed prospects come up, but for now they look like the National League's version of the Angels–all bats and not enough arms. Although to be fair, their bullpen at least looks formidable.
So, who does that leave? The Dodgers, Mets and Cardinals. The Cardinals don't have the strongest lineup, beyond Goldschmidt, but they have a strong defense and solid bullpen supporting what could be one of the best rotations in baseball. Jack Flaherty and Dakota Hudson make a potent one-two punch and are backed up by Carlos Martinez, Miles Mikolas, and the veteran Adam Wainwright, who is now only counted on as fifth starter.
This Mets team is not perfect. Our defense is weak. We don't have enough depth at the upper levels of our minors. We have a rookie manager and a bullpen with questions. However, we still have one of the better rotations in the league and our lineup may well be the best and deepest we've had since 2006 when we won 97 games. We scored a heck of a lot of runs last year with no Yoenis Cespedes, basically no Jed Lowrie and very little of Brandon Nimmo. Plus, perennial All-Star Robinson Cano played injured and had a terrible first half of the season. We just missed the playoffs last year with 86 wins. This year, behind an imposing lineup, quality pitching and the fun camaraderie of a team that digs the game, each other and their new manager, the Mets will do more than make it. We're gonna win 95 games, take the division and meet the Dodgers in the National League Championship Series. Getting past them to the World Series will be tough, but this optimist won't bet against the 2020 Mets.
World Series or bust. #LFGM