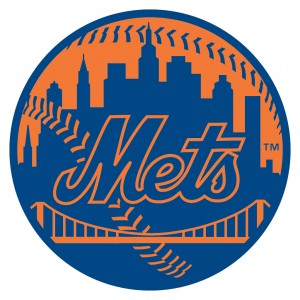 Incoming ownership faces a string of critical roster decisions beginning immediately, with Steve Cohen having virtually no time to get a handle envisioning what has to get done before he even walks in the door. So, in light of recent articles on the topic, let's dig in and see my vision for the team next year. I do not bring a "win now" mentality to the team despite a wealthy owner. Instead I see the Mets more aligned with being genuine contenders in the 2023 season, so it's time to field a decent team, while trying to make a winner down the road. Furthermore, this free-agent class is not much to talk about, and getting in a hyper competitive chase for Realmuto and Bauer seems fruitless.
The Mets finished in last place in 2020 and last won more than 90 games 16 years ago. Every year a clamoring fan base declares "this is the season," although that never materializes. As a result, my position is that the 2021-22 seasons are more a rebuild; there simply is too much work to do. The plan is to fortify the team to be competitive without saddling a team, which is two to three years off, with brutal contracts to players that will be in decline in a couple years.
Looking around the diamond, solving the problem of position-player imbalance will almost certainly result in the loss of one or more fan favorites in order to build a complete team. It is necessary and fans should not be troubled because it is not tenable to keep multiples of the same players stacked and blocked, retarding their own growth and value. Perhaps the most glaring issue of this is at first base, where the team boasts the capacity to have two young major-league starters, both on the same time to free agency, but only one first base. Keeping either on the bench is a poor solution, especially when one or the other could get a lot in return.
In terms of assets, depth, and needs several things are clear. The Mets are desperate for pitching, principally starters. As it stands, 2021 has Jacob deGrom at the top of the rotation, but turning age 33 in the season; he is also the greatest asset on the team. David Peterson jumped out of the gate and performed well beyond expectations, but in 24 AA starts had an ERA of 4.19. He is still really only a 5th or 6th starter at best. Outside of that, the rotation is absent, leaving 3 or 4 big league pitchers to be acquired to even staff a rotation. Syndergaard cannot be included in this discussion because of Tommy John rehab and a certain innings limit if he returns. Overhauling a rotation in one off season with all new ownership and front office and beginning with a team that finished in last place tells me one thing: go slow, so slow in fact that much to the anguish of the fans, Jacob deGrom will be traded in the first of two blockbuster deals; the Dodgers need him badly, so this painful trade will be for either Walker Buehler or more likely Dustin May (and prospects), both controllable for a long time. The Dodgers get several years for a clear win-a-Word-Series-now starter, while the Mets have the next ace in the making. I also add Trevor Cahill (4 years at 12 million per year), Julio Teheran (4 years at 10 million per year), and Jake Arrieta (2 years at 10 million per year) to the staff hoping to catch lightning in a bottle. Peterson can remain the number 5 starter, and learn from the veterans. The bull pen is will stay as is, with Seth Lugo returning as part of the "who has the hot hand" 7th, 8th, and 9th innings with Edwin Diaz and Jeurys Familia.
For the infield, first base has depth and assets with significant control. Both Dominic Smith and Pete Alonso are tradeable, and one needs to go. The next blockbuster of my off season is trading either (and a couple prospects like Mark Vientos and someone below 10) for Nolan Arenado (and taking on his salary) and Josh Fuentes. In the thin air of Denver, Smith or Alonso will be great, but the Mets are too lefty hitting, so this trade keeps Alonso in Queens. The Mets get a third baseman who should be a star through his contract giving the Mets multiple seasons still in his prime when the Mets are ready. Second base will be manned primarily by Jeff McNeil, with an aging Robinson Cano getting about 250 at bats from second base and anything else as a designated or pinch hitter. With third base under control (buying out Frazier), it is time to make Andres Gimenez the starting shortstop, being backed up by Luis Guillorme; Amed Rosario is traded for prospects. Let's not forget the Mets number one prospect, Ronny Mauricio, is also a shortstop.
The last bit of business is the spine of the team. In center field, I sign Jackie Bradley Jr. on a 5-year deal at 16 million per year, similar to the deal for Lorenzo Cain. Signing Bradley solves the center field issue until Pete Crow-Armstrong can start sharing time and learn from a gold-glover. Unfortunately for many fans, J.D. Davis will no longer be an every-day player. Instead, he will take the super-utility role, serving as depth for left field, right field, third base, and anywhere else the team needs. For catcher, I sign Mike Zunino for four years at $10 million per year, pick up the extension on Robinson Chirinos, retain Tomas Nido, and buy out Wilson Ramos. This will buy some for Franciso Alvarez to come up and take over from Zunino.
This team should be pretty good with obvious holes still. The pitching staff is a work in progress all around except for a future of May and Syndergaard, who needs to be extended. I think Lugo is best in the bull pen. There are plenty of runs to be had with this line up, but the starting roster is admittedly still too lefty dominant, especially so if the Rockies want Alonso over Smith. The best news is that besides the Arenado contract which ends at his age 35 season, there are no long-term commitments here, and the payroll of about $180M leaves ample room for in-season trades, and the need to get Conforto and Syndergaard signed, perhaps Nimmo as well.
Looking ahead, say 2023, I see a team that has the following starting roster by position: catcher, Zunino, Alvarez; 1B, Alonso; 2B, McNeil; SS, Gimenez (or Mauricio); 3B, Arenado; LF, Nimmo; CF, Bradley Jr.; RF, Conforto.