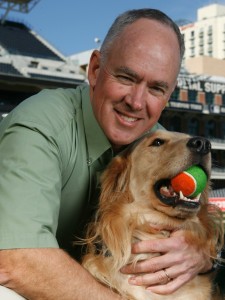 My opinion is that it's a good thing that Steve Cohen brought Sandy Alderson back to the Mets. And while it's frustrating that the Mets haven't been able to assemble the front office they were hoping for, to me it's a good thing that Alderson will be more heavily involved in baseball decisions. He's smart and disciplined, which are two pretty good traits to have. We can feel pretty safe that he won't get snookered on a deal.
Of course, that doesn't mean that everything is just wonderful. No one has a monopoly on truth or correct decisions. If you gave me an exclusive interview with Alderson, here are some of the things that would come up in that discussion:
1. In an environment where you gave Sam McWilliams, who's never pitched in the majors and had an 8.18 ERA in Triple-A, $750,000 and you tendered an offer to Robert Gsellman (MLBTR estimates it to cost around $1.4 million) despite a 5.03 ERA the past four years and you signed Steven Matz to a $5.2 million deal after a 4.83 ERA the past four years, including an ERA over 9 last season, why did you cut loose Chasen Shreve after a season where he had an ERA a half of a run better than league average (and that was blown up by two outings at the end of the season, he had a 1.99 ERA before those) and his MLBTR estimate was only $1.1 million? Do you expect to add five relievers better than Shreve to make his lack of available options, like Gsellman has, to make a difference? Or do you still believe, despite all evidence to the contrary, that Gsellman can make it as a SP?
2. In your introductory press conference, you indicated that Luis Rojas would be back as the team's manager. You acknowledged that there were tactical errors but indicated that these were relatively easy to fix. Why is it more important to be good with the press than it is to be good in the dugout? You can never win a game in the clubhouse or in front of a microphone that you lost on the field. And if it's so easy to fix those dugout errors – what are you doing to help Rojas improve?
3. Reporting yesterday had the Mets deep in discussions with James McCann to be the team's new catcher. What made you pick McCann over J.T. Realmuto? What's the level of concern with McCann's shorter track level of success, especially as compared to Realmuto? Given that McCann has just two years of good production – and one of those came last year in a shortened season when he split time behind the plate with Yasmani Grandal – is he a good bet to hold up over the proposed four-year deal as a full-time backstop?
4. Whether it's because of the players or management, the Mets have had a relatively good clubhouse the last decade. It hasn't been perfect but it seems the few incidents that have come to light have not lingered. On top of that, the players from last year's team seem especially to like one another. With those thoughts in mind, do you have any worries about how the team will embrace Marcus Stroman after he opted out last season once he had enough service time to qualify for free agency? And does this have any influence on whether to add Trevor Bauer, who has certainly rubbed some former teammates the wrong way?
5. Given your history as a former Executive Vice President for Baseball Operations for MLB, your perspective on big picture MLB items seems more important than the typical President of a club. What were your opinions on the big rule changes that happened – planned or otherwise – in 2020? Do you favor the NL adopting the DH? Where do you stand on expanded rosters going forward? Was the three-batter minimum rule good for the game?
6. To me the biggest issue facing the game is the inconsistency of how balls and strikes are called from game to game and inning to inning. My opinion is that umpires are doing a better job than ever calling strikes – it's just that it's not a job that humans can excel at in the long haul. Given how we have replay in the game already, how close are we to having an automated strike zone? Is this something that the Mets are going to push for to happen sooner rather than later?
7. In your first go-round with the Mets, you had to trade away established players and let stars leave via free agency. At the same time, it never seemed like a full-fledged tank job, since you never had the luxury of any – much less multiple – top-five picks in the draft. And you were able to build a team that made it to the World Series. While it's nothing under consideration for the Mets now, what are your thoughts on tanking? Is it something that MLB needs to address in some way to preserve the sanctity of the game?
8. In your first tenure with the Mets, the conventional wisdom was that you believed in power and plate discipline over defense. But it seemed like the belief in plate discipline was given lip service but in actuality was maybe just a shade more important than defense. It certainly was a distant second to power. What are your plans to put plate discipline and defense on equal footing with power in team construction going forward?
9. With the new minor league structure, the Mets have three farm clubs in the state of New York and their fourth in Florida. This makes sense on a couple of different levels. It's certainly nice to have the top farm club close to home. It's good PR/politics to have so many affiliates in your home state. But are there any worries about not growing the brand? There used to be a lot of Mets fans in Virginia because of the long affiliation with Tidewater/Norfolk. That type of fan acquisition doesn't seem possible any more. What were the main pros for keeping the affiliation with Binghamton rather than seeking a better facility elsewhere which would also serve to expand the future fan base geographically?
10. Your original role with the team under Cohen was going to be significantly different than circumstances have made it be here in late 2020. What concrete things were you going to be involved in to build the Mets' organization? Is there any thought to bringing in people from other sports in newly-created roles, like what the Cleveland Browns did when they hired Paul DePodesta as their chief strategy officer? Do you think there's value to bringing in executives specifically from other professional sports leagues rather than just any run of the mill Fortune 500 business?
*****
My expectation is that Alderson would have solid answers to most, if not all, of these questions. Still, it would be interesting to hear him defend or expound on his positions. You might not agree with him but your disagreement probably would be more about overall philosophy rather than concerns of carelessness in the execution of his vision. It's nice to have an adult back in the room.