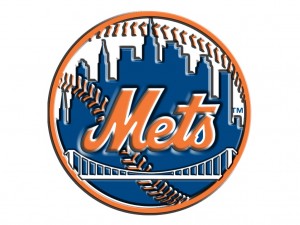 Most of you can probably put a name/event to dates pretty easily in Mets' history.
9/24/69 – Mets win first World Series
6/15/77 – Mets trade Tom Seaver and Dave Kingman
1/24/80 – Nelson Doubleday buys the Mets
6/15/83 – Mets trade for Keith Hernandez
You can probably cite half a dozen more, too. But one that's probably not in the front of your mind is 12/11/81. It didn't immediately resonate – although it probably should have – as a milestone date but it's when the Mets announced definitively that they weren't going to accept mediocrity any more. On that date, in two separate deals, the Mets cut ties with their double play combo of Doug Flynn and Frank Taveras.
In their Mets careers, Flynn amassed a 57 OPS+ over 2,269 PA while Taveras notched a 75 OPS+ in 1,583 PA. Actually, mediocre is probably too kind – they were downright lousy. The Mets sent Flynn to the Rangers for Jim Kern, who they subsequently dealt to the Reds in the George Foster deal. It's remarkable that the Mets were able to get that much for Flynn. Sure, Kern had a bunch of injuries but when healthy he was pretty good. He did just fine in Cincinnati but he rocked the boat over the club's facial hair policy and was sent out of town during the '82 season despite a 2.84 ERA in 50 games with the Reds. For Taveras, the club got reliever Steve Ratzer, who spent a year at Tidewater but never pitched for the Mets.
My opinion at the time was hatred for Flynn and a sort of acceptance with Taveras. Flynn was easy to dislike. In addition to his complete inability to hit, a 57 OPS+!!!!, he was a constant reminder of the Seaver trade. People will bring up the Gold Glove Award he won and the fact that he had 61 RBIs batting eighth for a last-place club in 1979. What we didn't know then – even if we had a strong suspicion – is that in 580 PA, Flynn had a remarkable 382 RBI chances. For a point of comparison, Eddie Murray had only 364 runners with 640 PA batting third in 1983. Flynn was about average (which was no small feat for him) in RBI situations in '79 – he just had a bunch of them.
Taveras, well he at least had something going for him. And that something was that he was really fast and he was quite adept at a play that simply wasn't seen much in the majors in the late 1970s – the push bunt. A righty hitter, Taveras would look to get a base hit by pushing a bunt to the right side. Generally, if he got the bunt past the pitcher, he would beat the throw to first from the second baseman. It was an exciting play. And there really wasn't much excitement surrounding those late 70s Mets teams.
It would be nice if we could say that the Mets immediately replaced Flynn and Taveras with quality players. But they didn't. The Mets had an opportunity with Wally Backman and perhaps Ron Gardenhire but injuries and pig-headedness got in the way. Backman suffered a rotator cuff injury in 1981, which hurt his throwing and he was labeled as a poor defensive player. Backman saw a fair amount of playing time in '82 but the Mets used Brian Giles, straight off the Flynn assembly line of good field, no hit infielders, in 1983. At least that season at Tidewater, Backman got to play under Davey Johnson, who knew what he had and used him immediately in the majors in 1984.
Gardenhire couldn't hit and he couldn't stay healthy, either. He was replaced by a teenaged Jose Oquendo, who at this point in his career couldn't hit, either. Oquendo was replaced by Rafael Santana, who, imagine this, couldn't hit. Next up was Kevin Elster, who had some pop but who never really put it together. Then came Dick Schofield, who carried on the family tradition of his dad, Dick Schofield, by not hitting, too. The elder Schofield had a lifetime 73 OPS+ and the son put up a 71 in his only season as a Met. Jose Vizcaino looked like Babe Ruth out there with his 88 OPS+ in 1995, which must have horrified the Mets because they replaced him with Rey Ordonez, who … wait for it … couldn't hit. Bottom line is that Jose Reyes was a long time coming.
But one of the ways you get better is by replacing guys you know are no good. The Mets did that on this day 39 years ago. It's nice to have good defensive players but you can't carry a guy for years as a starter who can't hit. Those who decry the Mets' recent focus on offense over defense should be forced to watch Flynn as a starter for four-and-a-half years. And for the Mallex Smith fans out there, who think that exciting equals good, they should watch Taveras for three seasons and see if they change their minds.