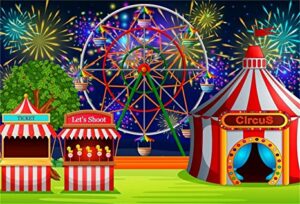 It can be done, you know. We've seen it happen and when it does, it makes for legendary teams with legendary stories, especially if there's a trophy and a ring at the end. There has been many a baseball bestseller that tells the tale of the team with talent enough to take it all the way, despite a circus atmosphere surrounding it. Think of St. Louis's "Gashouse Gang" Cardinals of the 1930's, who slid hard and drank harder. The Oakland A's roiling dynasty of the 1970's also comes to mind, or the "Bronx Zoo"-era Yankees following right after. Heck, look no further than the parking lot behind our own Citi Field, where Shea Stadium once stood and remember the 1984-90 Mets. That one was a non-stop party. Can these Mets enter that company? It looks like they are well on their way.
We have had a week's worth of some post-COVID Metsian antics. Last Saturday, the Mets busted out of their season-long offensive doldrums, putting five runs on the board against the Philadelphia Phillies in a dramatic win, after having scored a total of six over their previous four games. Pete Alonso and Michael Conforto – the two offensive stars of that game — both gave tremendous credit to a mysterious figure Conforto simply called "Donnie," with a chuckle. Alonso elaborated later saying he thought his last name was "Stevenson," but wasn't sure. Both claimed that "Donnie" had suggested an altered approach for each of them at the plate and that was what made the difference in the ballgame. The only issue here is that Donnie Stevenson doesn't exist. Remember the M*A*S*H episode with Captain Tuttle? Hawkeye Pierce needed cover for his giving medical supplies to a struggling orphanage near camp, so he made up an officer who authorized it. Eventually, others in camp claimed to be Tuttle's best friend, even though they'd never seen him or spoke to him. How could they have? He was fictional. Donnie Stevenson is the Mets' Captain Tuttle. Chili Davis, their real, flesh-and-blood embattled hitting coach was fired two days later – coincidentally, I'm sure.
Last night was a doozy. Facing the Arizona Diamondbacks with one out in the top of the seventh at home, New York trailed by two. Arizona shortstop Nick Ahmed hit a soft two-bouncer up the middle, which shortstop Francisco Lindor and second baseman Jeff McNeil both attempted to field. McNeil pulled up at the last minute, causing Lindor to hesitate in making the pick and allowing the speedy Ahmed to beat the throw. Lindor appeared to be upset with himself, or McNeil or just cruel fate in general – he has gotten off to a horrific, but well-paid start for his new ballclub. In any case, he was able to deliver an emotion-drenched, game tying home run in the bottom half of the inning, pounding his chest and shouting as he made his way around the bases. That's not even the good part, though. After all that drama, a goodly number of Mets players could be seen sprinting down the dugout tunnel, seeming to respond to some commotion. Immediate speculation was that Lindor and McNeil were dusting up down there, both still edgy about Ahmed's botched infield single. After the Mets' stirring walk off win in extra innings, the main thrust of questions to the group was about the tunnel, rather than the diamond. Of course. Lindor claimed he saw his "first New York rat," according to ESPN. Or maybe it was a racoon. For his part, McNeil agreed with the substance of the story, but not the particulars: he thought it might have been a possum. In any case, nobody claimed any ill feelings toward anybody else and McNeil seemed to go out of his way to praise Lindor for his Gold Glove skills and as a terrific teammate. This, as they say in the trade, bears watching.
The win last night vaulted the Mets to the lofty heights of – wait for it – one game over the .500 mark. In the black and blue NL East, that's good enough for second place, a game behind Philadelphia. Will the Mets be able to battle the Phils, Atlanta Braves, Washington Nationals and the cosmic whims that seem to swirl around this team no matter who the owner is? Stay tuned: this could be fun, or it could be disastrous. As Jim Morrison of the rock group the Doors, put it in a lyric, "weird scenes inside the goldmine."
It can be done. We've seen it happen. It's gonna be a good summer.