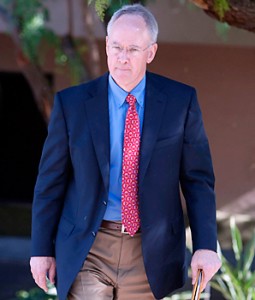 The two League Championship Series have just concluded and we'll see a never-before matchup in the World Series. Texas-St. Louis offers a couple of fresh – and one most unlikely – faces on the national stage. This will be the first Series in recent memory in which both teams got there on the backs of their offense. "Pitching wins championships," the hoary bromide goes, but neither team has shown that dominant, lock-down starting pitching which has been a hallmark of World Series winners past, save for Chris Carpenter's performance against the Phillies – he said, hiding a giggle.
What does this have to do with the Mets and Sandy Alderson's 2012 off-season plans? In a broad sense, this latest chink in the armor of "conventional wisdom" might bode well for whichever moves Alderson might make. If nothing else, it should take some of the pressure off. The recent Series and the popularity of the Moneyball film/book will allow for a lot of out-of-the-box thinking on several fronts, with a minimum of ridicule from all but the most entrenched troglodytes of the MSM. The Jose Reyes situation could go either way: in a decidedly un-scientific observation, there are equal numbers of Met fans who would keep him at all costs as would let him walk. That will be Alderson's biggest decision of the off-season and after that, there are almost no bad moves Alderson can make, short of bringing back Jeff Francoeur, signing Mike Pelfrey to a 15-year extension or some other such ridicularity. He can cast a wide net and when something doesn't work, he can cut bait quickly – as he showed a willingness to do this past season, with mulligans on Brad Emaus and Blaine Boyer. Beyond paying lip service to building up the system, the Alderson regime has actually taken steps to doing just that. It's not the sexy way to build a team – we leave that to the guys across town, who, for all their regular season success this year, played a grand total of five more games than the Mets – but it is the most sustainable and cost-efficient. There are hardly any two more important words bandied about nowadays.
The question is this: will New York fans be patient with this? With this team, that's the key ingredient.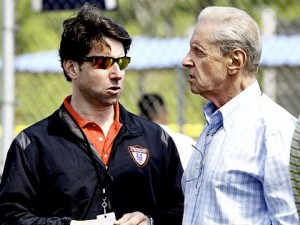 Ownership – such as it is – has shown themselves to have rabbit-ears when it comes to "the will of the fans." If public perception turns against the admittedly slow-going process, there is a chance that the Wilpons may cashier Alderson and bring on a more malleable personality to steer the ship, even if they're being pushed out the door. This, of course, would be the ultimate spiteful act and final proof that Jeff Wilpon is no more than a spoiled brat who was born on third base and thinks he hit a triple.
So it's up to us fans to trust the process. If mid-season 2011 is any indication, the attitude shift and the clubhouse fumigation begun with Terry Collins' hiring and continuing with the installation of Bob Geren as bench coach, the process is well under way and should bear fruit sooner, rather than later.
I, personally, have no other choice.