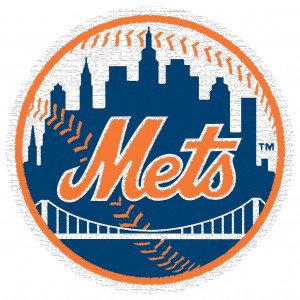 Everyone wants to see the Mets make moves in the offseason, preferably big moves that add high-price talent to the roster. But there are a couple of problems with this mindset. First, the payroll counting estimated arbitration salaries is already higher than it's ever been in team history. Cot's estimates Opening Day payroll at $174.4 million, nearly $16 million higher than last season's franchise high. Furthermore, Cot's ranks this currently as the fifth-highest OD payroll in MLB. But the other problem is that these big moves generally haven't worked for the Mets. Let's review the biggest outlays of the past three years.
2019
Robinson Cano – that didn't work
Jeurys Familia – disaster
Jed Lowrie – bust
Wilson Ramos – win (but people wouldn't mind replacing him now)
2018
Jay Bruce – not good
Todd Frazier – slight win
Jason Vargas – poor
Anthony Swarzak – negative return
2017
Yoenis Cespedes – brutal
Neil Walker – slight loss
Jerry Blevins – slight win
Fernando Salas – hey at least it didn't cost much
That's three wins versus nine losses, with two of those (Cano, Cespedes) being absolute albatross deals. Maybe it wouldn't be the worst thing in the world if the Mets took a year off from acquiring anyone major, took a deep breath and reexamined how they operated in the offseason. But we know that's not going to happen.
Yesterday, news came out that the Mets were considering tying an unproductive salary like Familia's or Lowrie's to a pre-arb player like J.D. Davis or Dominic Smith. This would be a new approach to the offseason, one that's at least worth considering. But the reaction of the fanbase was solidly against this line of thought.
If they make this type of move, only to immediately turn around and invest in the free agent market, perhaps it would be a mistake, given the team's recent history in this regard. But what if they used this approach as part of a larger trade? Someone in cyberspace – don't recall who it was but this is not my original idea – suggested a trade with Milwaukee with these particulars:
Davis, Familia, prospects
For
Lorenzo Cain and Josh Hader
The Brewers have already lost a few pieces from last year's playoff team and are allegedly shopping Hader, who's been one of the top relievers around the past two seasons. Obviously, this would depend upon who the prospect(s) would be. But let's ignore that for a minute and concentrate on the other pieces of the deal.
Cain would give the Mets a CF that would allow them to play Michael Conforto and Brandon Nimmo in the outfield corners. And Hader would add a top-notch lefty to their pen. But Cain dropped off considerably last year and is owed $51 million over the next three seasons, advancing yearly from $16 to $18 million. Plus, while Hader has been great the past two years, he did not exactly end on an up note, allowing runs in his last outing of the year and being the losing pitcher in the Wild Card game. Also, the last time the Mets spent big to get a premier relief pitcher, it didn't work out too hot for them with Edwin Diaz. Do they want to go down this route again? Bottom line is that the Mets address two holes at the cost of around $4.3 million with this transaction.
From the Brewers' POV, they take on Familia's two-year commitment of $23.3 million to be rid of Cain's $51 million. Along with the $27 million-plus savings, there's the slight chance that Familia can rebound from last year's debacle to give them something out of the pen, if nowhere near what they lose with Hader. The salary savings is significant but the Brewers still need to get 2020 value out of this type of deal. A team that's made the playoffs in back-to-back seasons needs to aim higher, meaning that Davis and the minor leaguer(s) have to be ready to contribute at some point in the upcoming year. You figure they'd want pitching, even if the Mets don't really have a likely stud in the top three levels of their farm system.
Would a mid-rotation upside guy like David Peterson, combined with a lottery ticket like Daison Acosta, be enough to make the Brewers bite? Would it be too much for the Mets to give up? Perhaps the biggest problem is that Davis doesn't really fit the Brewers, unless they move him to first base. It might be wise to play him at the defensive position where he'd do the least amount of damage. But it seems like the Brewers want to move Ryan Braun to that position, instead.
To me, the more interesting idea is the concept of attaching a salary dump to a pre-arb guy in a trade, rather than the particular trade with the Brewers made up by an internet poster. In my mind, it's an idea worth exploring and it's good that the Mets are considering it. This might be the best way for the Mets to add talent to the 2020 team.