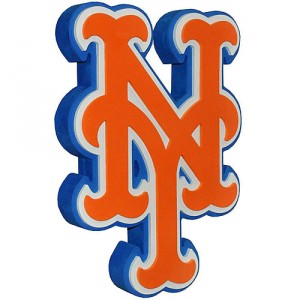 The offseason is always tough because we go from the media having daily access to all of the players to having access to only those who choose to return texts or emails. And that's assuming that players give that information out in the first place. If you were a multi-millionaire, would you willingly give out your contact information to guys who just wanted to pump you for information?
Here in the information age, we get so used to being able to find out what we want 24/7. You want information about the latest COVID-19 numbers? No problem. You want to know why white smoke is coming out of your lawn mower? Plenty of sites exist to tell you why. Want to find out more about that person who hacked your Amazon account? If you're willing to pay a small fee, companies will do a deep dive telling you everything you could possibly want to know.
But wanting to find out how a particular ballplayer is doing will inevitably lead into a brick wall. Everyone and their brother is running some kind of computer simulation for the 2020 season. One of those is nice. A dozen seems like overkill. We should agree to let one site run it and have other sites get back to reporting about real players and real issues that they face. Let's run down a few players as examples.
Wilson Ramos – During Spring Training we learned that he was working on new offensive and defensive approaches. Defensively, he was going to adopt a one-knee-on-the-ground approach to receive balls, hoping to improve on getting low strikes called. But he was only going to do this with the bases empty because he didn't have enough reps in to feel good about doing it with runners on base. Well, is he getting those reps now? There was a story earlier where Ramos was working out with his brother. Is this something he can simulate in these workouts?
Yoenis Cespedes – We saw him in workouts during Spring Training but he didn't participate in any Grapefruit League games. Allegedly, he was not at the point where he could run the bases. He was doing okay running in a straight line but apparently no one knows how well he can cut and run. And that's a problem for an outfielder or anyone who wishes to advance past first base. Where are we at with his ability to make athletic moves? Has he lost any weight? Is he hitting against any live pitching?
Dellin Betances missed almost all of 2019 with a variety of ailments. He got to the point where he appeared in a couple of Grapefruit League games but it was a coin flip as to whether he was going to be ready for Opening Day. This stoppage would seem to be a blessing for him, as one would expect him to have gotten the time to build up arm strength and be ready to go if/when the season begins. But just like with Cespedes, you miss a season and naturally people have doubts.
And these are just the big cases. There are questions about nearly everyone that could be asked. How's Brandon Nimmo's neck or Jeff McNeil's wrist? They both played well in Grapefruit League action but neck injuries are no small matter and wrist injuries have a way of lingering longer than expected. How is Seth Lugo handling being bypassed for another opening in the starting rotation? How is J.D. Davis faring with the possibility of losing his full-time job to Cespedes? And can Jed Lowrie play without that giant brace? Today is Lowrie's birthday. Perhaps someone can use that as an excuse to check in with him and see how he's doing.
New manager Luis Rojas did a virtual press conference or two early on but we haven't heard from him lately. At the time he said that he and his staff were in touch with everyone. It would be nice if he held another session and gave updates out on these topics and others. Shoot, maybe the press could even ask some questions beyond player health. They could ask Ramos if the organization was ready to make changes if Robinson Cano got off to another lousy start. They could ask what the pecking order in the bullpen will be and how much rope Edwin Diaz and Jeurys Familia will get. Perhaps they could find out which reliever has a step up to claim the apparent opening on the staff with Noah Syndergaard now out for the year.
Or even better, perhaps they could ask about the efficiency of using the 26th-spot on a 13th pitcher, rather than an extra position player. And if the rumors are true about a roster expansion beyond 26 to accommodate potential double headers, who has the inside track to claim those extra two or three slots?
Maybe the best question to ask would be how the staff is preparing for essentially playing zero games at Citi Field this season. Are there concerns about the pitchers, who typically do much better in the friendly confines of Citi? Any worry about Davis, who hit so extremely well in his home park last year? And what if they have some modified schedule of playing home games in various MLB cities not hit so hard by the pandemic? What if they play games, say, in Milwaukee but not New York? Any concerns about where the games end up being played affecting the playoff chase?
With everything that's going on in the world with the virus, no one knows anything. But until they announce that they will not play MLB this season, we should operate under the assumption that some type of season will take place. And if they're going to play games and keep score and hand out a championship trophy at the end of the season, then all of these questions – and a whole lot more – should be asked and hopefully answered.