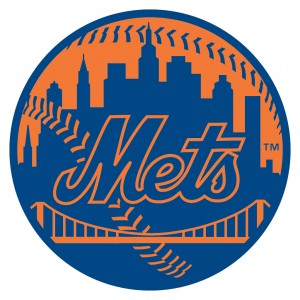 Welcome to the second installment of our baseball chat, again with Chris Flanders. Most of this took place before the news about Robinson Cano hit but know that both of us were not disappointed at all.
Brian – Everyone was all excited about the dual Steve Cohen/Sandy Alderson press conference the other day and truthfully it would have been huge news if the fans didn't come away pumped. There were so many positives, chief among them, at least for me, was they were going to be concerned about the acquisition, not the cost. But one thing that came across as a sour note was the discussion on retaining Luis Rojas. Alderson acknowledged the dugout gaffes but essentially swept them under the rug, saying it's the easiest thing to learn/improve/fix.
I hate the idea that consistently making sub-optimal decisions in the dugout is no big deal. I hate the idea that it's okay to have a dolt in the dugout as long as he doesn't make mistakes with the press. Is it wrong to want the Mets manager to be more like Gil Hodges and less like Kellyanne Conway?
Chris – I was pleasantly surprised watching the news conference, and certainly got what I hoped to hear from Cohen. Instead of hyped-up hyperbole coming from meddling ownership, I saw a guy who looked at the landscape with optimism, but more importantly, realism. He certainly said all the right things from my perspective. Given he's a numbers guy for a living, it strikes me that the approach he will take with the team will be based on facts. I also liked the notion that he's not just planning to throw good money after bad in building a club. I plan to give Alderson regime number two the benefit of the doubt to begin with, despite my serious reservations about his idea of baseball. What I did like was his taking control of the front office with initial set of good-byes, the fact that his moving on selecting a GM, and his recognition of the abysmal defensive performance of the team (which he took shared responsibility for). That leads to your thoughts about who will be on the top step of the dugout next year.
I certainly see consistency in your negative view of the Rojas experiment. I wonder how you might consider that as part of a "small data" consideration? I did find it interesting that Rojas was not left in a more of a wait-and-see mode given the absence of a GM in place, who surely should have input on that decision. Next to Callaway, I thought Rojas looked pretty solid, and there is a clear affirmation from the clubhouse. I don't think that can be entirely dismissed given the clear "group think" decision making in modern baseball. It will be interesting to see how the new GM fits in. Too bad Kim Ng was snapped up by the Marlins.
So, what do you see as the pressing matters for putting a team on the field? Having Stroman come back caught me by surprise, but clearly the diminished resources from last season took a toll. In that regard, Cohen is insulated from that assuming he's already cleared the accrued debt from last season in the purchase. I still am a firm believer in the "strong-up-the-middle" approach so see catcher and center field as projects to address, and of course pitching. It is also time to get less left-handed at the plate.
Brian – I want to like Rojas. He came up through the system and he's young enough where he could be here 20 years. But my preference is for an old guy who doesn't screw things up over a young guy who does. My hope is that Rojas was being ordered by the previous administration to do some of the bonehead stuff that happened – we shall see.
To me the pressing matter for the team is pitching. They need at least one more high-end starter and it wouldn't hurt to pick up another mid-rotation guy, too. And they need relief help, too. My roster makeover had them DFAing Jeurys Familia but that doesn't seem very likely. But they still need a late-inning guy. After that, it would be nice to get J.T. Realmuto on a short-term deal, even if it means overpaying him. A two-year deal would be ideal and a one-year contract would be fine, too. Mets don't need him for three years and no one needs him for five or more. George Springer would be a very nice addition but that absolutely necessitates a trade. Hard to argue for that route when we don't know who the GM even is yet.
Who do you see being the team's Opening Day left fielder?
Chris – I definitely think a bunch of decisions worked their way down from the GM to the dugout, whether pregame or as part of a fixed game plan (so many pitches, only two times through the line-up, matchy matchy for relievers etc.). Will be interesting to see if Rojas is on the top step next year. Say the new GM hires a veteran skipper, would you be good with having Rojas be bench coach?
There is no doubt pitching is a huge deal. I struggle to see how all the pitching needs will be addressed in a fashion that makes this team a serious contender for 2021, but hope springs eternal I suppose. I think they need to pick up three major leaguers. Do you see Thomas Szapucki making a difference next season? I know that is a long-debated topic here! I'm more skeptical about David Peterson for 2021 than pretty much everyone here. I would get him to Syracuse. I don't place much value any numbers from this season for all the reasons imaginable. That's not to say accomplishments weren't real (good and bad), but that I question how representative they are for an actual 162-game season, not a projected one. I am surprisingly comfortable with the pen for the most part. In my eyes the pen is last issue to address – that is exactly where Brodie Van Wagenen went off the rails in trading for Edwin Diaz. I did not think the team was a legit contender.
The outfield is this never-ending problem largely made by Alderson, so it will be interesting to see how this works out. Alderson did make mention of needing to improve defense and the need for a center fielder, so that partly answers this question. I will be relieved if Brandon Nimmo is not in center, so I put him in left field on opening day, or in a different uniform. Michael Conforto has really taken to right field, being surprisingly nimble and confident. No need to change that up.
It is super interesting to hear the range of feelings about who will be on the hot corner next season. I really enjoyed reading your perspective on the Jeff McNeil option at third. I certainly see the idea that McNeil has some games behind him in the minors, but many more at second. The left side of the infield is so much harder to play defensively at game speed with the throws much longer with shorter time and a need for higher accuracy. The distance from home to the third baseman on a normal set up will be 100 – 110 feet, with a throw of 120-130 feet, whereas the distance to a second-base position is 140 – 155 feet, with a throw of 70 – 90 feet. An exit velo of 100 mph gets a ball to the third baseman in 0.75 seconds, whereas the same thing for second base is more than a second. I think one is born with the gift to play on the left side in the big leagues. How do you think this shakes out?
Brian – Isn't a veteran manager's bench coach essentially his drinking buddy? To me, Rojas' big problem wasn't making decisions in real time as much as it was making good decisions, period. Does that get solved being a bench coach? Seems unlikely to me.
At this point, Szapucki might as well be a unicorn in that he sounds fantastic but it's hard to believe he's real. How can you count on him for anything in 2021? It's better to have no expectations and be pleasantly surprised. As for Peterson, it seems clear to me that there's talent there and my preference would be to start him in the majors but be prepared to yank him if he performs more like his xFIP than his ERA. It just seems starting him in the minors would be an undeserved confidence killer after what he did in 2020.
In a way, the Mets are painted into a corner with their bullpen. There's Diaz, Seth Lugo, Familia, Brad Brach, Chasen Shreve, Dellin Betances and Drew Smith. That's not counting either Robert Gsellman or Justin Wilson or any of the swing guys who may be out of options. To me, the only way not to be concerned about that group is if you believe that Betances will rediscover his velocity and/or Smith takes a big step forward. There's no indication they'll use Familia in the sixth inning role he needs to be in and anyone who thinks they know what they're getting from Brach and Shreve are kidding themselves. To me, the pen is a bigger concern than the defense.
We're so conditioned to trust offensive numbers while being suspicious of defensive numbers because we believe we can evaluate defense better with our eyes. Conforto looks good with the eye test defensively in right field but DRS and UZR have him as essentially a league-average defender in right the past two seasons while Statcast has him as a fairly solid negative. To me, he's not a problem defensively but it's going overboard when people say he's an asset. My guess is you'll laugh, but in my mind, Conforto in RF is about equal to McNeil at 3B. Maybe they're average, maybe they're a little worse – but if that's your biggest problem, you'll probably be ok.
Chris – Wow, well wait a couple hours and things really move in Queens! Ordinarily that might be a lead in for astonishingly bad news, but since Cohen has become owner, there is nothing but unicorns and fairy dust falling around CitiField. Let's hope the obvious answer to the suspension of serial cheater/doper Cano for 2021 is the installment of McNeil at his natural position on the right side of second base! Certainly, opens up options to address third base in different ways including using Cano's salary to bring in a third baseman. The only better news would be Cohen eating the remainder of the contract and letting him walk. At the same time news is circulating that Michael Chernoff is a front runner to take the helm of baseball operations. I'll say this, Alderson v 2.0 is a lot more to my liking already.