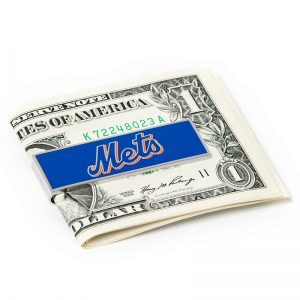 It's 2020. We are well into the playoffs of the abbreviated season, or, as I like to call it "the year that never was." The League Championship Series are about to start as we speak with the embattled – some would say reviled — Houston Astros taking on the perennially surprising Tampa Bay Rays in the American League and the Los Angeles Dodgers taking yet another crack at the National League pennant against the impressive Atlanta Braves. From some informal polling in my immediate vicinity, I can safely say that outside those respective metropoli, very few people care. For those looking toward 2021 and a much-desired return to normalcy, the off-season has begun and the speculation on how to affect repairs of broken 2020 teams is on, full-tilt boogie. Not the least of these is our very own New York Mets, who will suddenly have many eyes upon them.
Now that it looks like the peaceful transition of power – hey, it's gotta happen somewhere, right? – from the Wilpon/Katz family over to Wall Street magnate and Met fan number one Steve Cohen is all but a done deal, the media is rife with various and sundry prognostications as to how the winter in Queens will proceed. Most predict that as soon as free agency hits, Cohen will come out blazing, firing from both barrels. They expect a Steinbrennerian shower of gold on the top free agents to be: catcher J.T. Realmuto, late of the Phillies, starting pitcher Trevor Bauer from Cincinnati and centerfielder George Springer of the Astros. All three are talented, of course. All three are accomplished. All three are at least close to being worthy of those big bucks. But all three also come toting red flags. For Realmuto, he's a catcher turning 30; his shelf-life may be limited, considering he is reportedly seeking a record-shattering new deal. For Springer, his stats were down – admittedly in a miniscule sample size – and one can't help but wonder how much he benefitted from Houston's egregious sign-stealing scheme. Bauer would be the most attractive of this trio – one can picture a one-two punch of Cy Young Award winners Jacob deGrom and Bauer at the top of the Mets' rotation, with a returning Noah Syndergaard, to boot — but rumor has it he is seeking a deal in the neighborhood of five-to-seven years when the current trend is to give pitchers no more than three-to -five. Could Cohen throw a whole bunch of cash/years at all three? Of course, he could. Could all three be had for all that lucre? Of course, they could. Is it the right thing to do? Well…
See, from over here, the first thing, the very first thing Cohen needs to do is rely on the people he brings in. He's already off to a good start, pledging the return of Sandy Alderson as team president and CEO of baseball operations. Alderson still has his finger on the pulse of the game, still in touch with who the up-and-comers squirreled away in MLB front offices are, who are the best available baseball minds. Alderson will, no doubt, put his faith in data, will hire with his head, rather than his heart. Alderson's new position also means that, rather than acting as General Manager as he had before, with the execrable Jeff Wilpon above him, he will get to pick the new GM, assuming he has no use for the incumbent, Brodie Van Waganen. If Cohen and Alderson's reputations are to be trusted, they will go after the best and the brightest. You can just bet that Alderson would love nothing more than to tag a sabermetrically inclined, young candidate and let him or her mold the Mets into an East Coast version of his successful Oakland A's, but with more resources at hand. Before one dime is spent on player acquisitions or free agent signings, the administrative, scouting and development tiers must be built from the bottom up and built smart. I know I sound like a broken record about this – I've been saying it since the days before Omar Minaya – but without that foundation, you're the Miami Marlins: a house built on sand which will look good for a short bit, but won't have staying power and no matter how much money Cohen throws at an issue, that lack of foundation will undoubtedly sink everyone's best efforts.
Let's face it: Steve Cohen's best free-agent signing might just turn out to be Sandy Alderson.