Now that the season is winding down, it's important to entertain a few questions about next year's team.  One unknown which needs to be addressed is the Mets' shortstop situation.  For the past four months, fans have watched Omar Quintanilla man the position displaying average to below average success.  After Thursday afternoon's game, Quintanilla has now reached 300 at bats, which is a fair sample size to judge an everyday shortstop; especially for a player in his eighth major league season.   He is currently batting .227 with 2 HR, 21 RBIS, and only 11 extra base hits.  His defense, despite his propensity to play an unusually deep shortstop, has been steady.  There are many moments this season in which Quintanilla has made a significant defensive play to save a run or suppress a rally, but hardly enough of them to warrant any expanded role next year, considering his offensive production.  Terry Collins will continue to sing his praises as long as he is on the roster, partly due to the growing disdain for the season's original starting shortstop, Ruben Tejada.  If the organization is going to make a transition to playoff contention next year, they need to sort out this dilemma, once they admit they have one.
If serenading Quintanilla with bloated, unjustified compliments is the strategy to motivate an uninspired Tejada, then the plan needs to change, or at least be more ambitious. It is imperative that Sandy Alderson makes a decision in the offseason regarding going forward with Tejada or to upgrade outside the organization.  The broken fibula suffered by Tejada Wednesday night has proved to put an end to his season and damper any chances he had in September to re-enter the good graces of Alderson and Collins.  It should be concluded Quintanilla is not an option, and if it is believed Tejada is a limited long-term alternative, then it's time to consider outside options. Since Gavin Cecchini, last year's first round draft pick, is only 19 and deemed a few years away, a free agent signing could be a solution.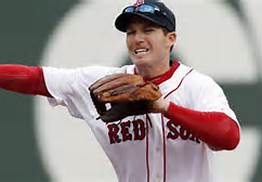 Stephen Drew is rounding out a solid, bounce back year for the Red Sox who are about to win the A.L. East.  Entering last night's game, Drew has a slash line of .245/.328/.427 including 12 HR and 62 RBIs.  He has made only seven errors in 116 games.  Drew is due to become a free agent after the season, and with top prospect Xander Bogaerts ready to assume full time duties at shortstop, it is conceivable the Red Sox will not resign him.  While there is a durability concern with Drew after he missed 159 games in 2011 and 2012 via injury,  this year has proven to show the promise he had early in his career with Arizona when he was a highly touted prospect.  Drew is making just under ten million a year this season, and if you take the Mets at their word regarding spending next year, the 30 year old shortstop could be there for the taking.  The market could determine whether signing true comes to fruition, but signing Drew would make strides in solidifying a position, that at the moment holds much doubt.
**************************************************************************************************************
Got something to say about the Mets? Go to the Mets360 Forums to talk about whatever you like in regards to the Amazins!
**************************************************************************************************************