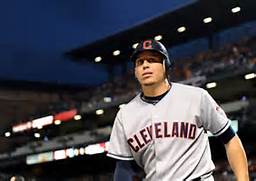 Last week I wrote an article listing the starting shortstops of other organizations and the more I thought about it, Asdrubal Cabrera is actually a clean-cut perfect fit for the Mets to contend for a postseason spot next season.
Cabrera, in 2011, was among the league leaders in almost every category for shortstops and was considered for four and a half months to be a legit MVP candidate. Unfortunately, as the Indians fell he, did too. Cabrera had a sub-par year in 2012 by leading the AL in errors, loss of power, and less stolen bases. This season he has dropped off even more with his low batting average and decreasing defensive skills. However, Cabrera has still been a big part of the Indians huge success this season and we will see how he does in the postseason.
A trade for this man wouldn't really take that much considering his value is at an all-time low and the Indians have a huge shortstop prospect. The Indians, heading into the offseason, will need to acquire a DH or a first baseman and maybe a young pitching prospect. The potential trade that the Mets could offer for this would be Allan Dykstra and Domingo Tapia. In regards to trading Dykstra, he has reached his final season of being considered a prospect and the Indians will simply find more value in him than any person in the Mets front office. Tapia will probably make his debut in 2015 and the Indians will probably see a lot in a pitcher that can fire fastballs on a regular basis. I would definitely accepting this type of deal depending on Cabrera's performance in the postseason.
Cabrera is a perfect fit in New York for many reasons. Let's start out with the obvious- the Mets simply need a proven shortstop that can flat out hit. Cabrera is not the best hitting shortstop in the game, but he is certainly not near the bottom of the list. The biggest flaw in Cabrera's game is that he really does often swing for the fences, but the bright side of this is that the Mets won't tolerate it. If he were brought to New York he would be a doubles machine and his batting average would go back to his 2009 BA of .308. He is in the final year of his contract and if things really don't work out with the Mets they can just let him go.
That being said, the Mets don't really have an above average shortstop prospect besides Gavin Cecchini and, if Cecchini doesn't perform, then the Mets could give Cabrera a contract extension. Now let's turn the table and look at why this could benefit Cabrera. First, I already mentioned that it is his final contract year and he could be a free agent. If he can prove that he can perform on the biggest stage, then a lot more teams will be eager to sign him. He will realize this and most likely perform better than he previously did in Cleveland. Besides, 28 should be his peak year.
Landing Cabrera could lead the Mets to many possible positive scenarios and increase the hope of the Mets going to the postseason. The Indians and the Mets have many similarities in these recent years-this one being the exception because they are postseason bound in the first half and fall off a bridge in the second half. Due to Cabrera watching his team constantly fail in the second half, he knows what that feels like and now he has led his team to the postseason finishing strong, with meaning, for the first time since 2007. If we bring in this kind of experience to attempt a change if the 2nd half collapses it could potentially be the difference in a 2014 playoff berth.
There are of course many other options that would make sense, but literally everything that the Mets are looking for is in this guy. Picture a switch-hitting doubles machine batting .285 with a vacuum cleaner for a glove that has played in the postseason. Oh and did I mention he can swipe a few bags?