If you asked a random baseball fan from Atlanta or DC or Philadelphia what was wrong with the Mets, undoubtedly one of the first things they would bring up would be the awful bullpen. After watching the Braves' telecasts of the just-concluded five-game series, I lost count of how many times their announcers talked about the poor Mets' pen. This belief is not without merit, as the Mets' bullpen ERA of 4.38 ranks 14th in the 15-team NL.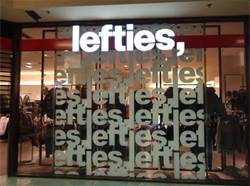 Yet the truth of the matter is the Mets have an average bullpen and it is being dragged down to the bottom due to a blind adherence to a policy that has failed going on three years now. Since the day he became manager, Terry Collins has made it clear how important it is to have two lefty relievers in the bullpen. This year he has gotten his wish for every game of the season. And just how has that worked out for him? Here's the L/R breakdown for the team's relievers:
RH – 163.2 IP, 64 ER, 3.52 ERA
LH – 62.1 IP, 46 ER, 6.64 ERA
The National League average for relievers is a 3.62 ERA.
Plus, the raw ERA does not tell the whole story. It doesn't take into account the inability of these lefty relievers to pitch multiple innings to help out in a situation like Thursday night when the starter was removed in the fourth inning. Nor does it take into account how the lefties are utilized in a way to maximize their performance, even if it means a much worse matchup for a RHP three batters later.
And it does not address where a lefty comes in, fails at his job and then watches a righty bail him out. Think back to Matt Harvey's last start, where Scott Rice was called in because back-to-back lefties were due up. He serves up a double and a walk, allows an inherited runner to score, but comes away with a 0.00 ERA for the appearance because Bobby Parnell got out of the bases-loaded jam.
If you have read this site for any time, you have seen numerous articles (check out the "Related Posts" links at the bottom of this article) on how this fascination with lefty relievers is hurting the club. One of the definitions of insanity is doing the same thing over and over again while hoping for different results. There's never a reason to take a mediocre lefty over a competent righty. Yet we see Greg Burke demoted so the club can keep Rice.
How can there not be outrage over that decision? At what point do the masses demand accountability for failed policy decisions? Collins has managed his bullpen to maximize the effectiveness for his lefty relievers for 393 games with the Mets and his bullpen has been terrible the entire time.
Yet we are told how indispensable Tim Byrdak and his 4.08 ERA over 128 games and 68.1 IP were the past two seasons. We are supposed to wait with baited breath for the return of Byrdak and Pedro Feliciano. And we are supposed to pretend that when a bullpen needs to account for 470 innings in a season that it's okay to carry two guys all year who regularly face a couple of batters in an appearance.
It's one thing when the Mets do not have the talent to match up with other clubs. It's another thing entirely when the decisions on who to carry on the roster makes the team even worse. It's frustrating while watching Ike Davis put up a .435 OPS in 112 PA after calling for his demotion following 95 helpless PA to start the season.
But it's even worse to watch inferior lefties take up spots on the roster, knowing full well that they will not pitch as much or as effectively as other available options. After his recall, Burke posts a 2.13 ERA in 12.2 IP. If those numbers came from a lefty, the fellating that would have ensued from the manager would have been off the charts. But because they came from a righty, they were deemed expendable.
Rumor has it that Burke will rejoin the club today but probably not at the expense of a lefty reliever. As long as Rice and his Doug Sisk impersonation act remains on the active roster, the Mets will be employing a sub-par pen, especially given Collins' tendency to manage the game so he can bring on a lefty reliever at the first available chance.