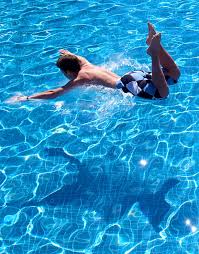 When the Mets embarked on the process of hiring a new GM, it was a pivotal moment in club history. The stakes were high and as fans we had to deal with the one-two punch of hearing some bad names in the running – Dave Littlefield, anyone? – and good names, like Ben Cherington and Thad Levine, who decided for whatever reason to remove their names from the process. On top of that, there was always the concern that Fred Wilpon would advocate for his old pal Omar Minaya to get another shot.
Despite that less than glorious start, the Mets ended up with three solid finalists. There was the old pro in Doug Melvin, the hot shot youngster in Chaim Bloom and the wild card in Brodie Van Wagenen. Melvin had brought two different clubs to the playoffs, Bloom had a ton of experience despite his age and Van Wagenen would bring a fresh approach to the chair.
My preference from the remaining three in order was: 1. Bloom, 2. Van Wagenen and 3. Melvin.
In what seemed like a surprise from the Wilpons, the Mets ended up with Van Wagenen. Some worried about his lack of front office experience but it was my belief that having veterans like Minaya and John Ricco around would help ease the transition for Van Wagenen. And if nothing else, he would probably ace the people part of the job that seemed like a challenge – or a chore – for Sandy Alderson.
The process seemingly got off to a good start. With Van Wagenen on board, there seemed to be more momentum than ever before to sign ace and fan favorite Jacob deGrom to an extension. And the new GM traveled to Arizona to meet with top prospect Peter Alonso. After there was some bad press for the organization when it decided against giving Alonso a September promotion, having the new GM visit the power-hitting prospects shortly after he took over was a nice PR move.
But then came the pressure to do something more tangible.
Seemingly, the Mets inquired about J.T. Realmuto but either balked at the price or the Marlins felt they didn't have the necessary parts. Then there was the overt shopping of Noah Syndergaard. And next came the fascination with Robinson Cano.
And let's be honest – once you get past the lip service nature of "no one is untouchable or ungettable," these are all bad ideas and hardly indicative of the fresh vision that an agent was supposed to bring to the table as a general manager.
If we learned anything from 2018, it's that the game is trending younger. Realmuto's age in a vacuum is not a problem but catchers operate under a different aging process than other positions on the diamond. Then they were going to trade a prime age Syndergaard for a bunch of prospects and then turn around and "replace" him with a 30-something starter from free agency. Seems like a plan with a ton of risk in it for a potential reward that might not even exceed just enjoying Syndergaard for the second half of his twenties.
But then came the ultimate – actively seeking out a guy who's about to enter his age 36 season, who carries a five-year obligation. To be fair, the deal that the teams have agreed to in principle also has the Mets getting a young reliever who posted a 3.5 fWAR last year. But in order to get the stud reliever, the Mets had to part with two of their top prospects, including the sixth-overall pick in last year's draft.
Early reports had the Mets getting $60 million of salary relief – along with sending $22.5 million of "bad" contracts to Seattle. Now word comes out that it might be only $20 million in cash coming the Mets' way. You could squint and say that the $60 million made it a tolerable deal, if Cano could give at least a couple of years like he did when on the field in 2018. That extra money would allow the flexibility to chase other solutions in free agency.
Even economic illiterates who wouldn't understand a Ponzi scheme if they fell for it twice would know the difference between $20 and $60 million. Even Gilbert Gottfried couldn't squint hard enough to make the deal look good at one-third of the original cash incentive.
So, we're now faced with the first real test of the Van Wagenen era. Can the guy who wants so bad to make a big splash walk away from the deal he's created when the other team is trying to change the terms so drastically? Will he walk away if Seattle says it'll "settle" for $40 or $50 million? This deal is a huge risk at $60 million for the Mets.
In a way, you have to be impressed by the huevos of the Seattle GM for trying to make such a good deal for them even better.
Few teams, if any, are jumping for joy at the prospect of acquiring Cano and the five years left on his deal, even if Seattle covers half of the freight. And while Edwin Diaz has electric stuff, getting Jarred Kelenic, Justin Dunn and Gerson Bautista for him is a pretty good haul.
When the Braves gave up Craig Kimbrel to free themselves of Melvin Upton's salary, Upton was six years younger and only was owed about half of what Cano has coming to him. And Upton wasn't busted for using PEDs, either.
This proposed deal isn't as imaginative as it is retro. And it's retro in a bad way, like leg warmers and parachute pants making a comeback. There's nothing good about overpaying in both dollars and prospects and getting an old second baseman and a reliever. It feels like a deal that back in the day we were afraid that Minaya would make. But he never did. Maybe this is why the Wilpons embraced Van Wagenen – he thought in ways even more backwards than Minaya.
Maybe there was a good deal to be had here for the Mets. But this wasn't it, especially at just $20 million coming back and with Kelenic going away. And I say that as someone who's happy about having Diaz come to Queens.
You want to make a splash with a cannonball, a jump that leaves people on the deck getting wet and those in the pool scrambling to maintain their balance from the shock waves of the blast. Instead, Van Wagenen did a belly flop. Sure, it made a lot of noise and made people take notice, but it just had them laughing at the Mets while the team ended up with a sore midsection.